The cracking Alfa Romeo 4C has posted a Nurburgring lap time of 8:04, making it slightly quicker than a current generation BMW M3 V8 (8:05), and as quick as a first-gen Audi R8 V8 supercar.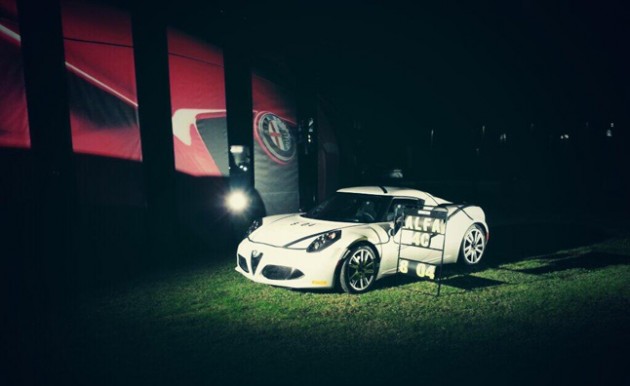 Alfa Romeo has only just launched the all-new model in overseas markets. It stands out with a number of impressive highlights, such as a predominately carbon fibre construction, an energetic little 1.75-litre turbo engine, and a mid-engine rear-wheel drive layout.
Interestingly, Alfa Romeo reportedly believes the car could potentially perform an even quicker time around the famous German circuit. It's no surprise really, with the 4C weighing in at just 895kg, it certainly has the power-to-weight ratio to really hustle around race tracks.
As previously reported, the 4C comes with turbo engine producing 177kW and 350Nm. It's connected to a dual-clutch auto transmission, capable of propelling the 4C from 0-100km/h in 4.5 seconds.
The 4C will go on sale in Australia during the middle of 2014. Prices will start at $75,000 (excluding on-road costs).
A full video of the lap is expected to be released in the next few days. We'll be sure to keep this story updated.