We all know Bentley is planning to introduce an SUV next year, but it's only now that the official name for the model has been announced. It will be called the Bentley Bentayga.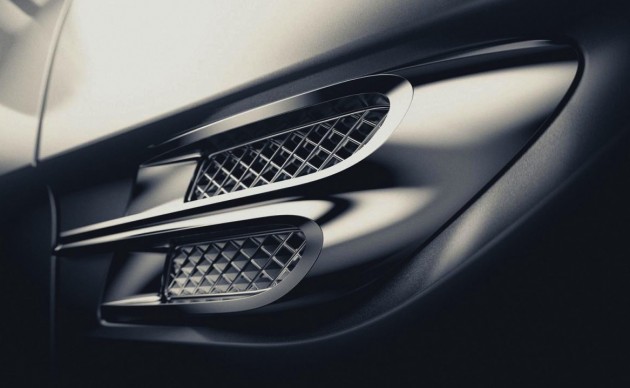 So far only a few teasers have been revealed of the production model, including this latest image (above) which appears to be of the side vents creatively shaped into a 'B'. The company has also previously shown some areas of the exterior.
Being a Bentley, Bentley's first ever SUV in fact, the Bentayga is set to be the most luxurious and ground-breaking SUV ever made. It will feature class-leading levels of utter luxury and pampering comfort, while offering rugged off-road ability.
As for the name, it sounds a little odd but it is derived from the natural world. Specifically, the peak of Roque Bentayga in the Canary Islands. Wolfgang Dürheimer, chairman and CEO of Bentley Motors, said,
"Bentayga is a name that reflects what we know our SUV will do better than any other car in the world – combine the best automotive luxury with outstanding performance to take the Bentley experience to new environments."
Finer details and engine specs on the new model are yet to be revealed, however, it is expected to come with the option of a twin-turbo V8 or V12 engine, as well as a hybrid option further down the track. All will be revealed later this year followed by market introduction in 2016. Click play below for a preview of its off-road performance.