As promised, this is the Polestar 2. It's the Volvo sub-brand's second car, and it's getting ready to jump into the ring with the likes of the Tesla Model 3. Yep, things are getting serious for the Swedish marque.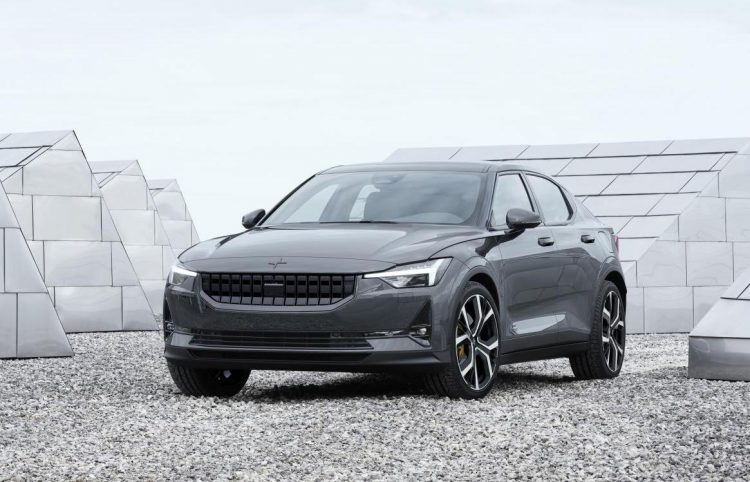 The Polestar 2 is described as a premium, five-door fastback, built on Volvo's Compact Modular Architecture platform (CMA). It's designed to be practical, safe, quiet, and very eco-friendly. As such, power comes from a fully electric power package, unlike the Polestar 1 which features a plug-in hybrid setup.
Specifically, it's powered by a 78kWh battery pack that promises a driving range of 500km. The 27-module battery is integrated into the floor for optimum space efficiency but also to help with chassis rigidity and NVH levels (noise, vibration and harshness).
With all-wheel drive, the setup delivers an impressive 300kW and 660Nm to the wheels, which, according to Polestar, is enough to see 0-100km/h done and dusted in under 5.0 seconds.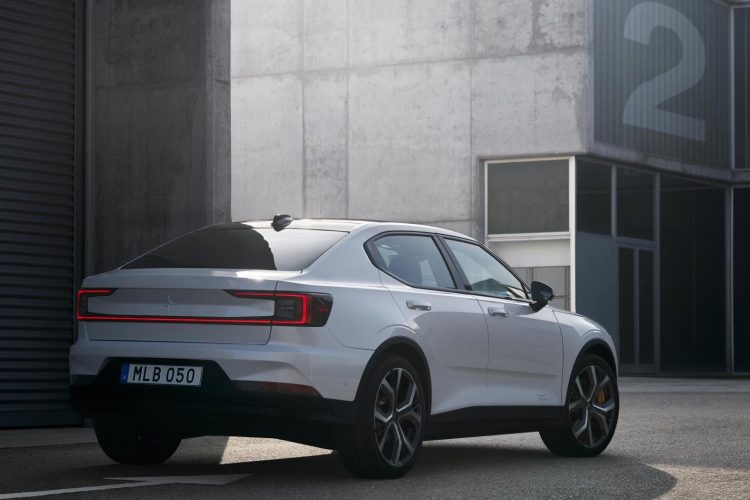 Those wanting more performance will be able to option for a 'Performance Pack', which adds some hardcore items such as Ohlins dampers, Brembo brakes, and bespoke 20-inch forged wheels. There's also some gold seat belts, brake calipers and tyre valve caps.
The Polestar 2 will be the company's first fully electric car and first full production volume model. In other words, it's not designed to be a special edition. Instead, it should help to put Polestar on the map as a unique yet available manufacturer, especially if it succeeds in taking on the Tesla Model 3.
Some of the clever technologies include one of the first applications of an Android-powered infotainment system in a car. Polestar says using Android provides a solid and adaptive digital environment for apps and vehicle functions to coexist. The car will also boast 'Phone-as-Key' functionality, allowing car sharing, as well as Pixel LED headlights.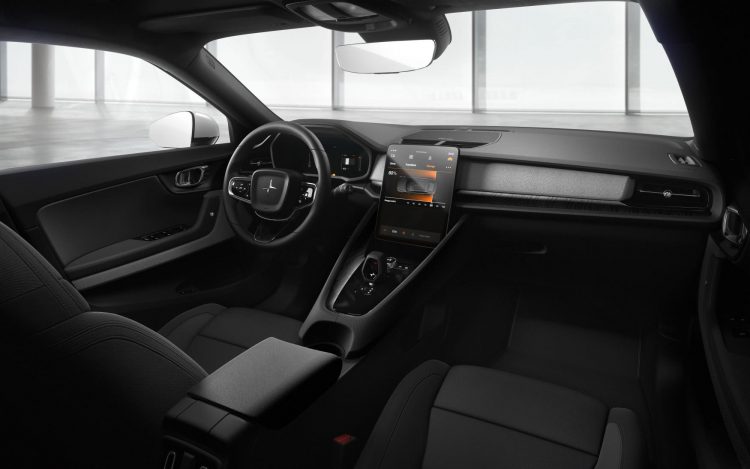 If you're interesting in buying one, the Polestar 2 will only be available for ordering online. Prices are penned in to start from 39,900 euros. A special launch edition will be available for the first 12 months of production, starting from 59,900 euros.
Polestar will give the new model a proper public debut at the Geneva motor show next week. Production is scheduled to commence in 2020, taking place in China, in both left- and right-hand drive format. Initial market regions to be offered the 2 include Belgium, Canada, China, Germany, the Netherlands, Norway, UK, and the United States. Other markets are under consideration for the future.