Australia radio broadcaster Alan Jones made some rather inappropriate comments last week at a Sydney University Liberal Club. As a result, Mercedes-Benz is cancelling all its advertising on 2GB radio, including taking away an S-Class that was given to him as part of the deal.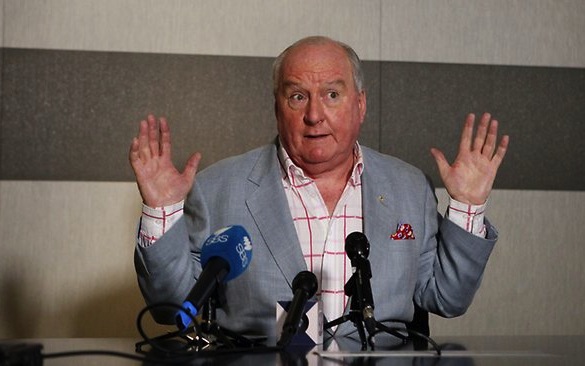 The comments in question were about Australian Prime Minister Julia Gillard and her recently passed away father. Jones was giving an opinion of her performance as prime minister, saying that her father "died of shame" because of her "lies".
Various political figures and celebrities were disgusted by the comments. Jones eventually made a formal public apology. This hasn't removed the initial impact of his comments though, especially for his sponsors.
Mercedes-Benz Australia has cancelled all its advertising on the program, and has even called for Jones to give back the 2012 S-Class that was given to him as part of the deal. David McCarthy, corporate communications manager at Mercedes-Benz Australia, said in a recent News Limited report,
"We want the car back, the deal is cancelled, it is over. We were appalled and shocked at the lack of respect expressed [in the comments]."
It's unknown what model S-Class it is, but the company has given Jones until October 31 to return the luxury sedan.
Other companies that have announced they have suspended or cancelled advertising on the radio program include:
Bing Lee
Challenger
Dilmah Tea
Freedom Furniture
ING
Lexus of Parramatta
Lite n' Easy
Woolworths