Jaguar has previously announced that production of the stunning Jaguar C-X75 will take place in 2013, with around 250 planned for the market. Right-hand drive versions will be made, with some being earmarked for the UK, Australia, New Zealand and Japan.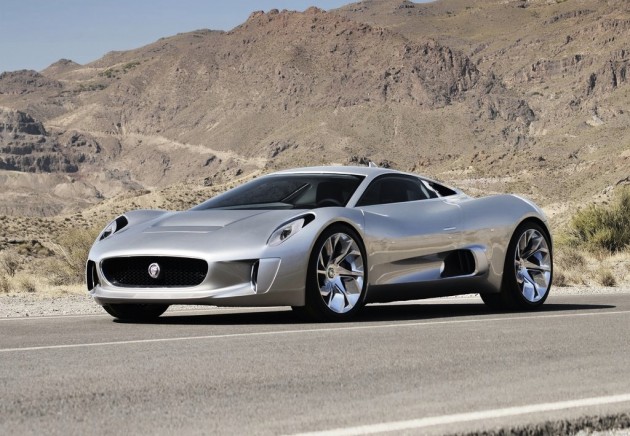 Jaguar has been doing a great job of really pushing the envelope lately, and is taking big strides towards getting back to its root performance and racing pedigree. The company launched the new Jaguar XKR-S and the Jaguar XF-R last year, and unveiled a new Porsche 911-rival, the sexy Jaguar C-X16 concept, just last month – a model that will go into production also.
The Jaguar C-X75 will be the company's flagship model. The fastest and quickest, and, perhaps, most stunning to behold, model available. Inspired by the design of the original Jaguar XJ13, it features a very low profile with a swooping front end and curved hips and front guards.
The Jaguar C-X75 will be powered by a high-performance turbocharged four-cylinder engine and two electric motors, powerful enough to accelerate the elegant supercar from 0-100km/h under three seconds. Top speed will be in excess of 320km/h (200mph).
The chassis of the Jaguar C-X75 will be made from carbon fibre, providing a very lightweight and rigid base, also helping it achieve 0-160km/h in under six seconds. Other specifications of the production model are yet to be finalised.
Like a true Jag, the interior will be appointed in various luxurious yet modern and James Bond-like materials and fittings. Jaguar will also be offering a comprehensive customisable package, giving customers the opportunity to deck their Jaguar C-X75 out in very exclusive options.
Pricing is said to kick off at around the £700,000 mark (approximately AU$1.1 million). Click play on the video below for a cool overview explaining the inspiration behind the beautiful Jaguar C-X75 design, by Jaguar design director Ian Callum.