Ariel Motor is a company known for producing extremely lightweight yet innovative, mostly road-legal sports cars. But now, it seems the boutique British marque is planning a proper closed-cabin supercar.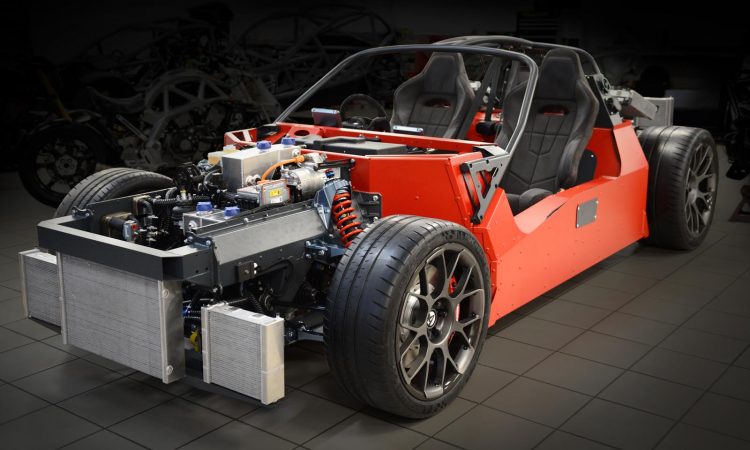 Early details about the car, codenamed P40, have been revealed on the company's website. It says the car will be all-wheel drive, with a typical two-seat cabin with a closed roof design. Rear-wheel drive will also be optional, albeit less powerful.
What won't be typical is the performance. Ariel is claiming figures that could make it the fastest-accelerating and most advanced supercar in history, with a 0-60mph (96.56km/h) prediction of around 2.4 seconds, and 0-160km/h in just 3.8 seconds.
How will it achieve this, one might wonder. Well, it's powered by four separate electric motors for each wheel, with each producing 220kW. Power is set to come from a 42kWh liquid-cooled, lithium-ion battery installed in the centre of the car. A combined output has been rated at 880kW and 1800Nm.
Interestingly, Ariel is planning a unique turbine range-extending generator, producing 35kW, helping to extend the P40's 200km range. Out on a track it's said that power will last for around 15 minutes of flat-out driving, only to require 50 minutes of fast-charging to get things going again.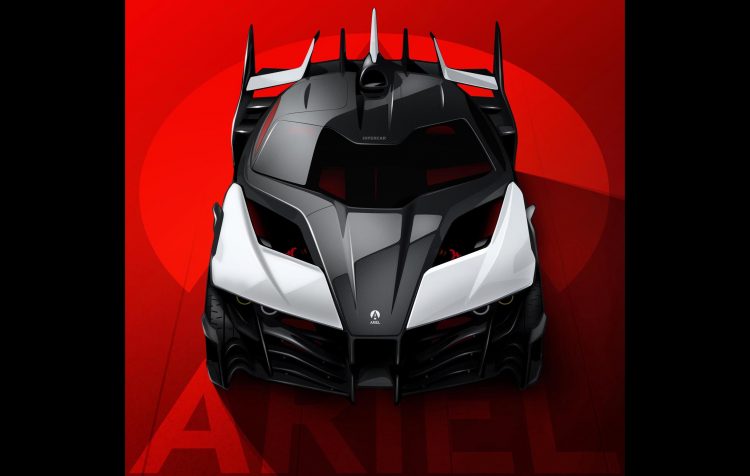 Ariel is turning to electric power in an effort to ensure its future, with company boss Simon Saunders quoted in an Autocar report as saying; "We love the Ariels we make now, but we know we have to embrace new technology. If we don't, in 20 years we'll be making antiques, and we could even be legislated out of existence."
The new supercar is being built under a joint development project called Hipercar, which is an acronym for High-Performance Carbon Reduction, and is being helped by a £2 million grant from the 'Innovate UK' government initiative.
To help with performance and efficiency the P40, which is yet to be officially named, will be built on a new aluminium monocoque platform with carbon fibre panels. All in all it's tipped to weigh around 1600kg, which would be fairly light for an electric vehicle.
More details are planned for the Cenex LCV show at Millbrook Proving Ground in the UK, running from September 6-7.