Following recent tradition, Ferrari has again changed the name of one of its cars, with the replacement to the California T debuting under the name Ferrari Portofino.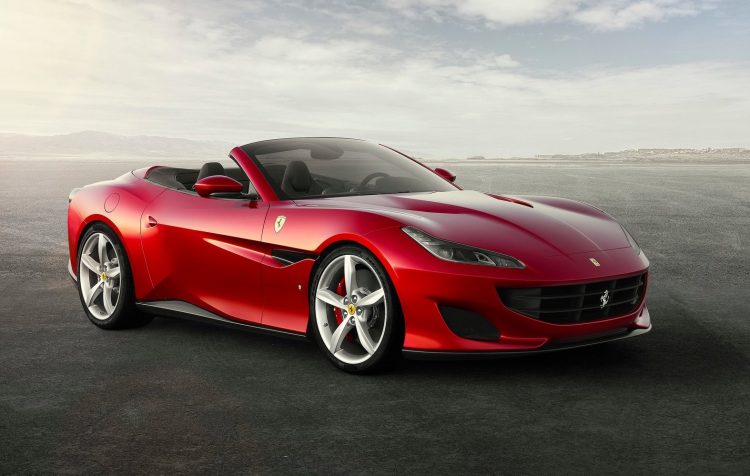 The new model isn't just a name change though. Underneath the sexy drop-top is an all-new platform that helps bring a "significant weight saving over the California T" it replaces. No specific figures have been released on the weight, but Ferrari says there is also an increase in torsional rigidity thanks to the redesigned and more advanced construction.
Power comes from a 3.9-litre twin-turbo V8 producing 442kW, which is up 29kW over the outgoing California T. This enables a 0-100km/h sprint time of 3.5 seconds, making it the quickest Ferrari convertible with a retractable hard-top roof and roomy boot.
Interestingly, the Portofino is the first Ferrari GT to feature electric power steering. Ferrari says swapping to this newer setup allowed engineers to reduce the steering ratio by seven per cent, with improved responsiveness without any drawback in stability. This is helped by the clever E-Diff3 differential for the rear-wheel drive system.
Ferrari's Design Centre came up with the restyled body, leaving a two-box fastback configuration, with a pouncing front end and strong front haunches, a deep side vent that cuts into the doors, and a muscular rear end using the single round taillight design with an extended rear diffuser underneath.
Inside, passengers are treated to a 10.2-inch touch-screen media interface, and an all-new climate control system that offers improved comfort with the roof up and down. There's also 18-way power-adjustable seats, a newly-designed wind deflector that cuts in-car air flow by 30 per cent, and increased rear seat legroom.
Ferrari will be giving the Portofino a proper public debut at the Frankfurt motor show in September. Stay tuned.