If you want the most insane, most jaw-dropping, impossible-to-miss supercar on the market, the new Bugatti Divo has to be somewhere near the very top of the foodchain.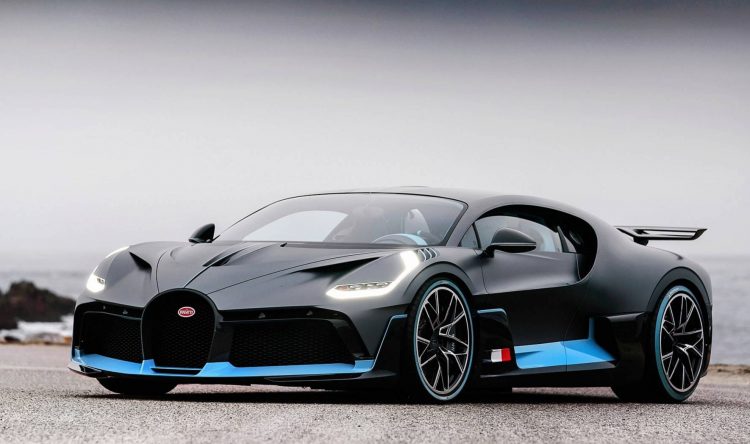 Unveiled this weekend during the Monterey Auto Week in California, during 'The Quail: A Motorsports Gathering' event, the Bugatti Divo is pitched as a road-legal track-ready variation of the Chiron. The French, Volkswagen-owned company says the Divo offers "significantly higher performance" in the areas of lateral acceleration, agility and cornering, compared with the Chiron.
We'll start with the engine. Behind the cabin you'll find the same 8.0-litre quad-turbo W16 (16-cylinder) engine that powers the Chiron. It produces the same 1500PS (1104kW) power output as the Chiron. This is about the same power as four BMW M2s. In other words, it doesn't need any tweaking at all.
Figures for the common sprints, such as 0-100km/h, haven't been mentioned. But the company does reference a top speed though, limited to 380km/h. However, straight-line speed isn't what the Divo is about. Bugatti engineers have cut 35kg from the Chiron's kerb weight, with 90kg of additional downforce generated at speed. Both of these improvements help with cornering performance. This is what the Divo is all about. In fact, Bugatti says the Divo can lap the Nardo handling circuit eight seconds quicker than the Chiron.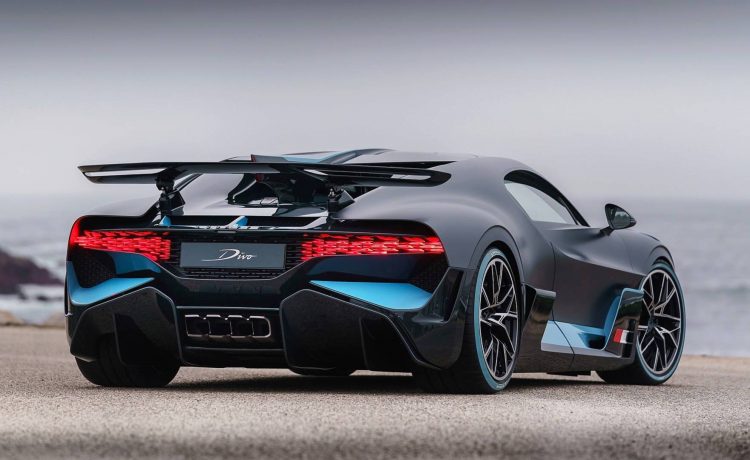 As you can probably tell by the exterior design, a lot of its performance gains are found through big aerodynamic changes. There's a completely redesigned front end and spoiler system that offers increased downforce, while at the back is a huge wing that's 23 per cent wider than the wing on the Chiron. There are also special air veins and vents and louvres all over the body, and even the wheel arches feature special "air curtains" to create a vacuum. Overall downforce is rated at 456kg.
Going deeper, the suspension and steering have been tuned to provide optimum response and a sportier driving character, with lateral acceleration capable of hitting 1.6g. Speaking about the design of the amazing machine, Achim Anscheidt, Bugatti's design boss, said:
"Our task was to develop a vehicle which would look different from the Chiron but still be immediately recognizable as a Bugatti. For us designers, this meant that the three key style elements of Bugatti had to remain in place: the horseshoe-shaped front grille, the typical Bugatti signature line along the sides of the vehicle and the characteristic fin that defines the longitudinal axis of the car when viewed from above, which was derived from the Type 57 Atlantic."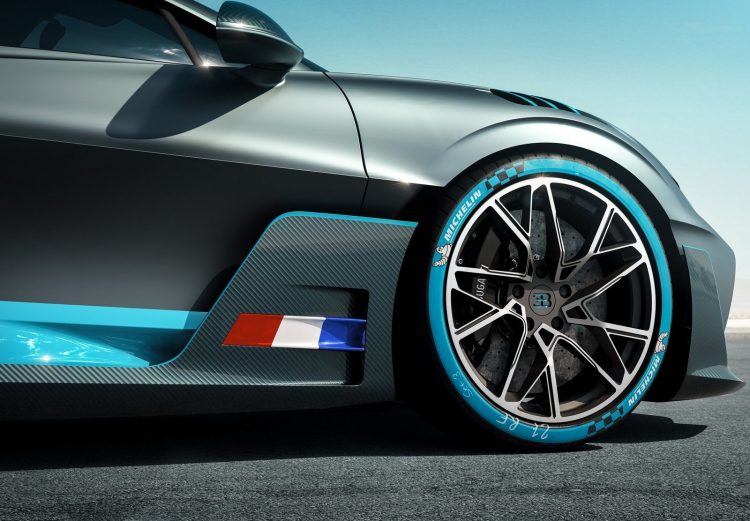 Bugatti is planning to build just 40 examples of the Divo, and, unsurprisingly, all have been sold already. This is despite an eye-watering starting price of €5 million (about AU$7.9 million, at the time of writing). Like the Chiron and the Veyron predecessor, the Divo is not made in right-hand drive and does not meet ADR regulations and thus is not officially available in Australia. Bugatti boss – also former Lamborghini boss – Stephan Winkelmann spoke of the Divo, saying:
"When I took up my position at Bugatti at the beginning of the year, I soon learnt that our customers and fans were waiting for a special vehicle which would tell a further story for the brand in addition to the Chiron. The Bugatti team was also very eager to implement a project like this."