There's a new 800kW hypercar on the block, however, chances are you've never heard of it, or its maker. Rimac, a Croatian marque, is planning to make the Geneva Motor Show its own as it prepares to unveil a production version of the stunning Concept_One.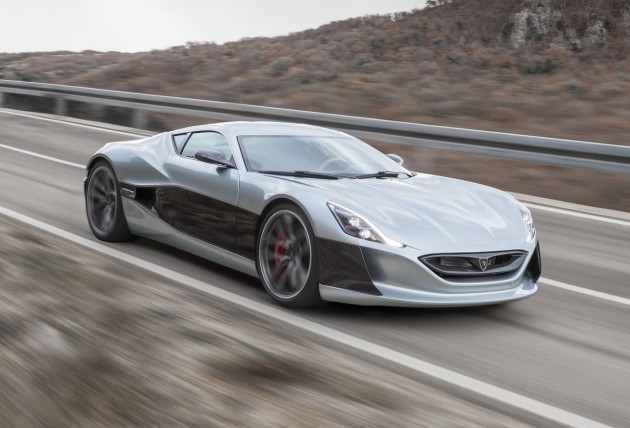 The Concept_One made its original debut at the 2011 Frankfurt Motor Show, where its sleek looks and unapologetic power output spiked a lot of interest can claimed much of the spotlight.
Mate Rimac, CEO of Rimac, has confirmed that the production version is set to look almost identical to the concept – which is a good, good thing. It's also far from a slouch, with an 82kWh lithium-ion-phosphate electric battery system, along with an electric motor for each wheel with a total output of 800kW and 1600Nm.
1600Nm! This translates to a 0-100km/h time of just 2.6 seconds, 0-200km/h in 6.4 seconds, and 0-300km/h in an astonishing 14.2 seconds. V-max is a claimed 354km/h.
"Even primitive (DC) electric motors can outperform any combustion engine in almost all fields," CEO Mate Rimac said.
What Rimac may lack in heritage, the marque makes up for in its technical endeavors, with an ambitious torque vectoring design that utilises four electric motors on each wheel to help with traction and cornering ability. Rimac explains:
"Each wheel can independently accelerate or decelerate hundreds of times per second, helping to achieve the desired (driver selectable) handling. Together with the very low center of gravity, extremely high torque available almost from zero RPM and the lack of shift interruptions, the Concept_One delivers a completely new driving experience."
Sadly, just eight units are set for production, which are almost certainly all accounted for by now.