Yet another image of the highly anticipated 2020 Toyota Supra has surfaced online, just weeks before the official debut in Detroit. This time we get a glimpse of the rear end.
The image comes from the same SupraMKV forum that published a photo showing the front end of the new model. This latest shot clearly shows the rear end, including the taillight design and cool integrated lip spoiler layout.
We think it's great that Toyota has managed to work in some similarities with the last 'A80/JZA80' Supra's design. The long and thin taillights to the sleek ducktail spoiler, even the central Toyota badge all live up to the tradition of the preview model.
Of course, these latest image also shows how similar the design is compared with that stunning FT-1 concept car that Toyota did a few years ago (below). Sure, it's not quite as dramatic, but there's still quite an aggressive rear diffuser lower down, and a general concave contour that makes the car look braced to the ground.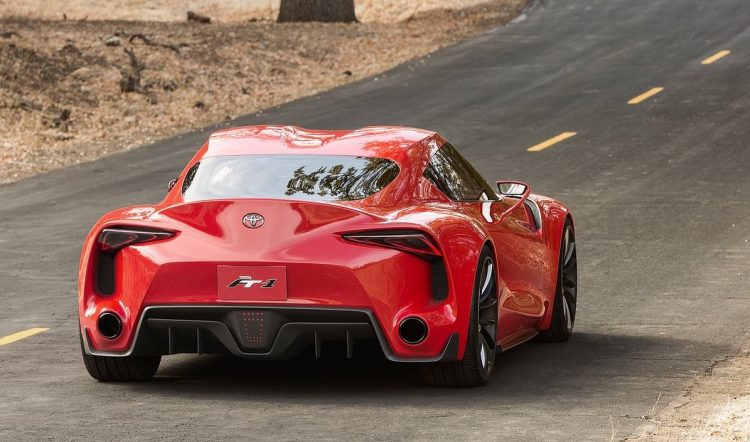 No further specifics are revealed just yet, but so far we know there will be a range-topping variant packing a 3.0-litre turbo inline six engine producing upwards of 220kW. Toyota has promised a 0-100km/h time of under 5.0 seconds, while a manual transmission seems to be off the cards, for the six-cylinder anyway.
So far we've seen the front end and now the rear. We just need a side profile leak and we'll have a sure idea of what the new model will look like. All will be revealed at the 2019 North American International Auto Show in Detroit, on January 14.