Ford is set to be working on a racing version of the new Ford GT supercar, and has apparently already started testing a prototype at the Calabogie Motorsports Park in Canada.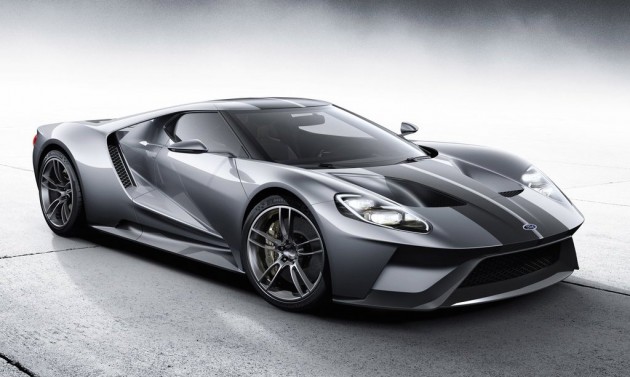 The news stems from a Motorsport.com report, which says the vehicle is already under development by Multimatic and has hit the track for the first time. It's understood Scott Maxwell was the driver, taking a prototype for a quick shakedown on May 16 and then again last Wednesday.
Ford is expected to announce an official racing program for the special model, which was only just revealed in pre-production form earlier this year. The racing car is set to come with a version of the standard 3.5-litre V6 EcoBoost, built by Roush Yates, matched to a race-spec Ricardo transmission. In the road-going version, the engine produces over 450kW.
The car is yet to undergo official FIA testing, but that may take place after initial engineering is finished. Overseeing the development and coordination of the team program is former Aston Martin Racing principal George Howard-Chappell.
A full debut is likely to take place at next year's Daytona 24-hour event in January, with a preview tipped to take place at Le Mans in June.