Toyota has unveiled an updated version of its FT-1 concept car, which many believe to be the precursor to the all-new Toyota Supra. The updated version sports a fresh grey exterior colour and a more luxurious interior.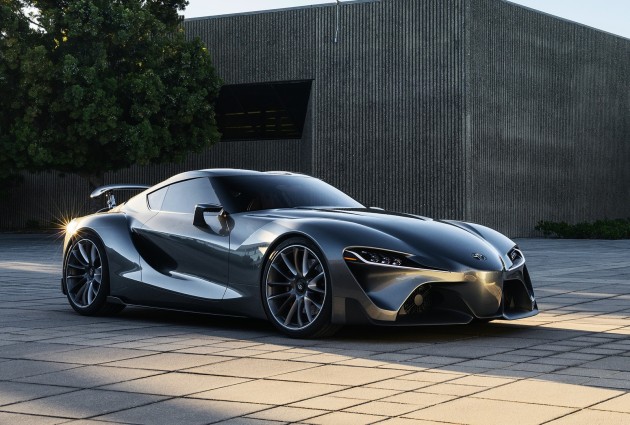 Toyota calls it a "sophisticated graphite" colour for the new version. Aside from the colour change, the bodywork, including the various shards and wings, are carried over from the initial red concept from earlier this year. We're sure you'll agree, it looks as stunning as ever.
Inside, the interior has been made a little more comforting and conventional, more like what could actually make it to production. There's a leather trim in natural colours with brown edges, and contrasting polished metals, although, Toyota says it has been made to be versatile and customisable with various colour combinations.
So, what does this all boil down to? The new Toyota Supra. The company says the FT-1 concept is the "spiritual pace car for the new direction of Toyota Global Design". It will provide inspiration for the design of future showroom models, including the highly-anticipated Supra successor.
Toyota is developing an all-new sports car to sit above the popular 86. It's understood the new model will be based on the next-gen BMW Z4 platform as part of the Toyota and BMW partnership agreement signed in 2012.
Power is expected to come from a hybrid system incorporating BMW's TwinPower turbo technology and Toyota's renowned 'synergy drive' electric hybrid expertise.
In related news, Toyota has also revealed the special FT-1 Vision GT racing concept which has been developed for Gran Turismo 6, Sony PlayStation game.
The racer features a full Super GT-like body with various wings and vents. It'll be available for download in the popular game for a limited time. See the video below for a quick look.