Following the unveil of the Tesla Semi truck, company boss Elon Musk also decided to do a surprise reveal of the all-new, second-gen Tesla Roadster. The company reckons it will come in as the quickest production car in the world.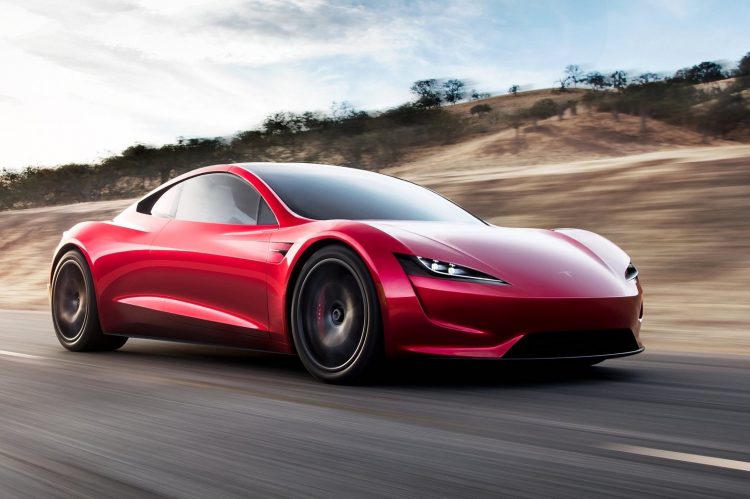 The Tesla Roadster 2.0 is only in concept stage but many of the specifications have been confirmed on the Tesla website. Things like a 0-60mph time of just 1.9 seconds (97km/h), a quarter mile of just 8.8 seconds, and a 400km/h-plus top speed. Interestingly, Elon Musk says this is just the base model variant, suggesting an even quicker one will be on offer.
With these figures it certainly will become the quickest production car in the world. Details on how it will achieve these times are still a little hazy. Power apparently comes from a 200kWh battery, although some sources say it's 250kWh, with an unbelievable peak torque of 10,000Nm. The power output hasn't been discovered yet but it is all-wheel drive.
The range is claimed to be around the 1000km mark, which would make it the longest-range electric passenger vehicle on the market. When it arrives on the market. Tesla is hoping to launch the new Roadster by around 2020.
As for the prices? Well, the new Tesla Roadster will start at US$200,000, or from $250,000 for the limited Founders Series edition, with a $50,000 deposit. These prices aren't too out of the ordinary considering the level of performance on offer. What do you think?
A couple of videos of the new model have already hit the web, including acceleration demonstrations and the live reveal. Check them out below.
https://youtu.be/eDzI5fQttGI