Looking for the ultimate bush conquerer? Off-road vehicle specialist Rezvani has come up with a new beast, called, fittingly, the TANK.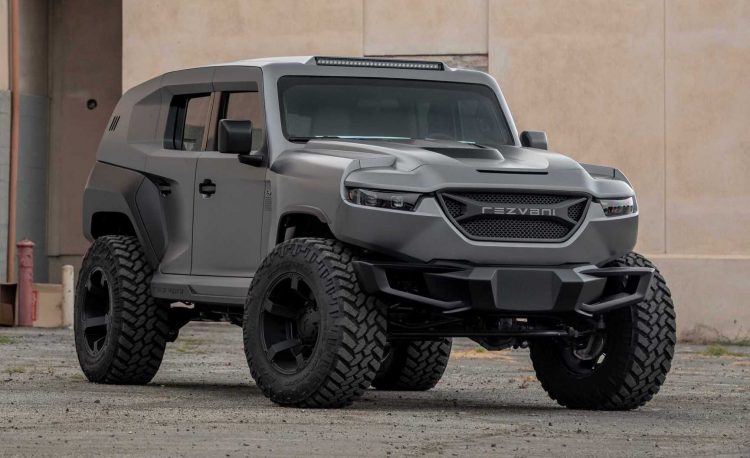 It might be hard to believe but underneath this bulging mud-punishing, rock-smasher is a Jeep Wrangler. Well, some parts of it anyway. This latest model is actually based on the new JL Wrangler, which brings in some technology and practicality improvements over the previous TANK model.
Okay, so let's talk about the powertrain. It's not a Jeep engine but it is from the Fiat-Chrysler empire. Under the chunky bonnet is the 6.2-litre supercharged V8 from the Dodge Demon. And it has been further tuned by Rezvani. Yep, this bad boy has a hell of a lot of power. 1000hp to be exact (746kW).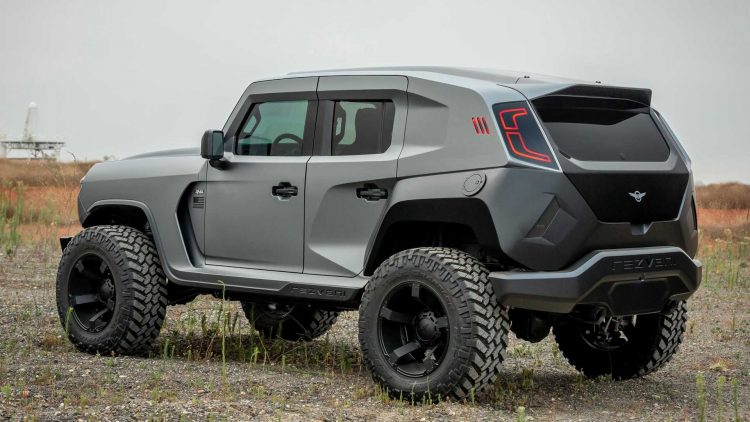 All of that power is sent through a custom drivetrain incorporating 1350 front and 1410 rear drive shafts, with Dynatrac axles and air lockers to provide the twist. There's also Dynatrac ProGrip front and rear brakes to bring everything to a halt if needed, and buyers can option for Fox Racing 3.0 internal bypass shocks.
Inside, it's not as sparse as you might expect. Actually, it's quite the opposite. You'll see crisp white leather seats cradling the passengers, while up on the dash is a 7.9-inch touch-screen infotainment system featuring Apple CarPlay. Speaking about the new model, CEO Ferris Rezvani said:
"The focus of this generation's Tank was to be athletic in design and stance, have a refined sports car ride and suspension, have a luxurious interior, and surpass 1000 horsepower all in a car that's easily a daily driver."
There's also a new Military Edition package which adds some extra-cool stuff. For the exterior there are special panels made from ballistic armour, with bullet-proof windows, military-spec run-flat tyres, and special electro-magnetic pulse protection. There's even a self-sealing fuel tank, amoured radiator, and reinforced suspension.
The 2020 Rezvani TANK is on sale now with prices starting from US$155,000. Deliveries are set to commence within the next few weeks, although options will obviously require a little longer to put together.