Trying to frighten the hell out of your neighbours? Rezvani has just announced a new armoured vehicle that might suit your needs, called, fittingly, the TANK.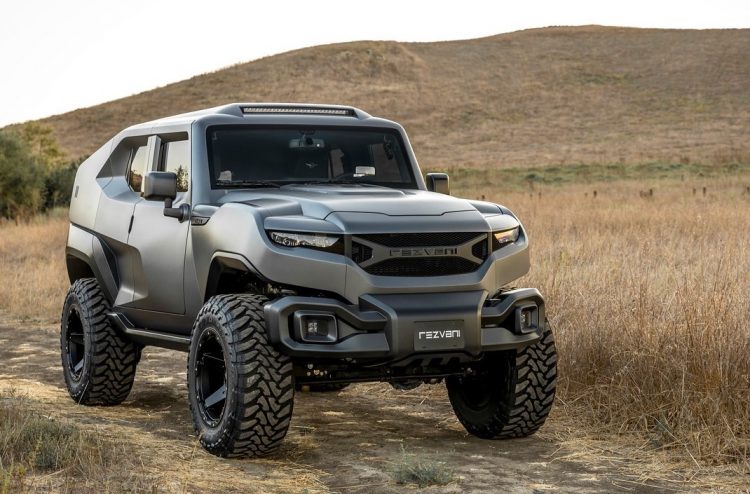 It kinda looks like a tank of some sort, from the future, with its unusually tall rear end and Toyota FJ Cruiser-inspired door and cabin layout. It's understood the vehicle is based on some of the underpinnings and cabin of the Jeep Wrangler.
Being a super-tough off-road vehicle the TANK uses 37-inch off-road tyres are mounted on optional GRID forged alloy wheels, with Dynatrac ProRock axles, and lockers front and rear activated by an on-board air compressor.
Other off-road packages are also available as an option, such as Fox 2.5-inch remote reservoir shocks, 1350 driveshafts, Dynatrac ProRock XC60/80 axles, Dynatrac ProGrip front and rear brake kit, and tow hitch with a front-mounted winch.
On the protection side, buyers can option for the full armoured package with Kevlar fuel tank, floorpan, and radiator, bullet-proof glass and ballistic Kevlar panel armouring, and military grade run-flat tyres. There's also a thermal night vision camera kit, which is great if you're looking to sneak home on those late nights out.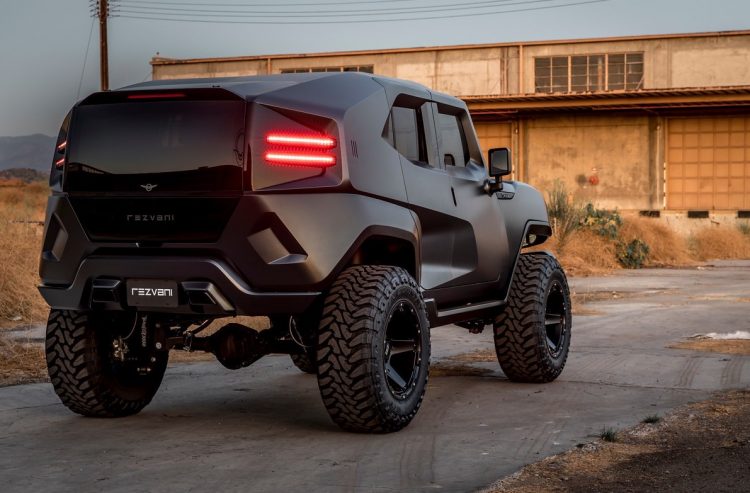 Actually, you probably won't be doing any sort of "sneaking" as the Rezvani TANK is powered by a 6.4-litre HEMI V8 that produces a meaty 373kW of power. There's no word on performance figures but the company says the engine is powerful enough to propel the TANK over any terrain. We'd agree.
Inside it's surprisingly luxurious, with a 7.9-inch touch-screen media interface, leather, climate control, and even head-up display. It looks like the cabin provides decent comfort for five passengers overall, with a big cargo compartment.
Interested? Rezvani will get started on building your tailored package with a starting price of US$178,000. Head over to the Rezvani website for more details.