A rare opportunity for supercar enthusiasts has popped up in Canada, where a stunning Lamborghini Reventon is up for sale.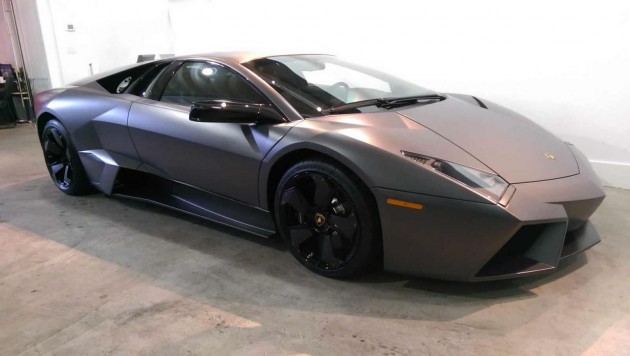 Lamborghini only made 20 of these sharply-shaped, Murcielago-based hypercars, which makes this an extremely rare find. And to top it off, this example has driven just 750km.
We're not sure how someone could own such an astonishing car and only drive it 750km, but nonetheless, it makes for a great secondhand buy. It looks to be in faultless condition too, with all of the original trimmings perfectly in tact.
In the engine compartment sits a 6.5-litre naturally aspirated V12 engine producing 478kW of power at an ear-pinching 8000rpm, and 660Nm of torque at 6000rpm. It helps the low-slung machine cover 0-100km/h in just 3.4 seconds and hit a top speed of over 340km/h.
Perhaps the most interesting and immediately-attractive part of the Reventon is its body. Most of it is made from carbon fibre, but the design it showcases is pure Lamborghini. It's dramatic, sharp, and looks like it could pass as Batman's main mode of transport.
The 2008 example is currently on the JamesEdition website. No prices are mentioned but we'll remind you the Reventon retailed for US$2 million when it was new.