It seems the German giant could be getting a little tired of its Le Mans dominance, with company sources telling Automotive News Europe that Audi is "seriously" looking into an F1 entry, which could happen in 2016 or 2017.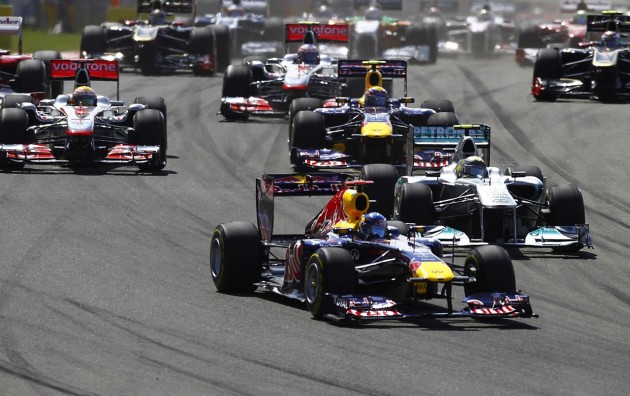 Former Ferrari Scuderia boss Stefano Domenicali is currently conducting a feasibility study for the Volkswagen Group brand to determine whether it should enter the sport of F1 to compete with Mercedes.
Audi has utterly dominated 24 hours of Le Mans, having won 13 of the last 16 races. Now with sister company Porsche having recently re-entered the event, it may be the perfect time to expand to the F1 paddock.
BBC Journalist Andrew Benson has written that current VW CEO Martin Winterkorn "has always believed that F1 is a great platform for the group's brands. I am told he privately believes VW Group should be a part of F1".
It has been reported that Audi would enter F1 with its team based in Germany, despite reports of a possible link-up with Austrian-based Red Bull Racing. Audi has declined to comment so far saying that the reports are just rumours at this stage.
Historically, Audi has had a reasonable amount of success in Grand Prix racing. In the 1930s, Audi, in partnership with three other struggling manufacturers, formed the 'Auto Union' and went on to dominate Grand Prix racing. The Auto Union stopped competing when Formula One was established in 1950.