The 2019 Lexus RC facelift has been revealed in US-spec, showcasing updated styling, revised suspension, and some changes to the interior.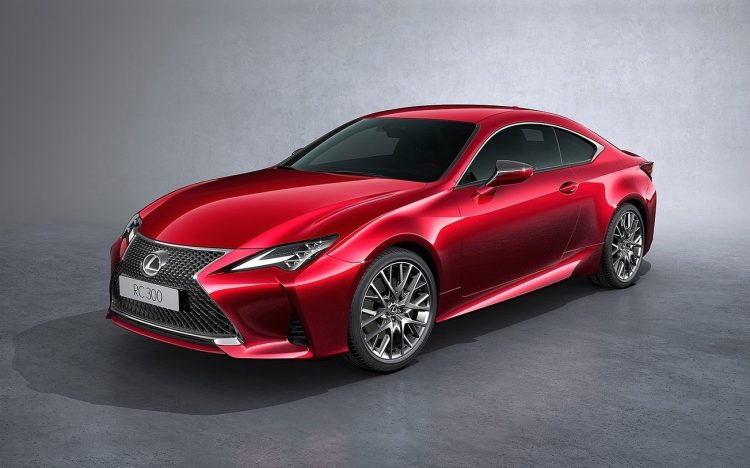 Lexus's mid-size sports coupe has been around now since 2014. It did receive a coupe of mild updates over the course of the last four years, but the introduction of the 2019 model brings in the biggest changes.
At the front you might notice the reshaped front bumper bar corners that trail down from the headlights. There's also optional triple LED headlights, like what's seen on some other late-model Lexus vehicles such as the new LS flagship. L-shaped LED running lights are also added.
Around at the back there's a refreshed bumper bar that now features air vents in the corners, and the taillights are updated to emphasise the L-shape lenses which are a new signature for coupe Lexus models.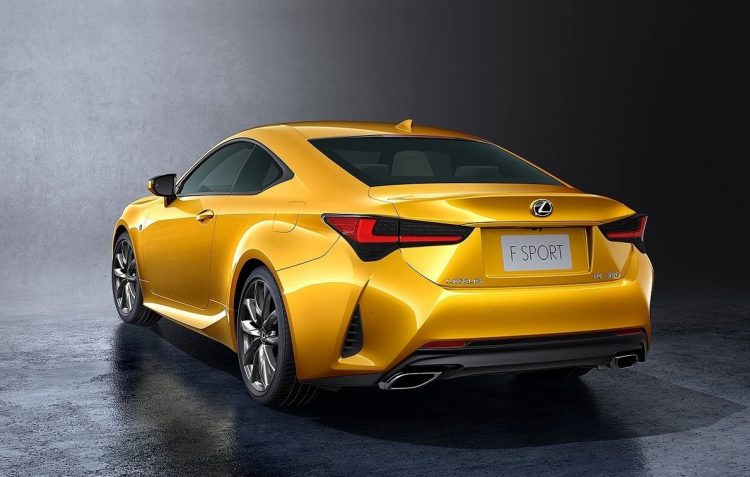 Other updates are applied to the F Sport pack, including a new mesh grille for the front end, "aggressively-styled" 19-inch alloy wheels that were inspired by those on the LS and LC, and a range of other little custom interior and exterior details and badges.
Turning to the interior, a new 'dark grey streamline' garnish has been added to the climate and audio panel, with the same trimming applied as standard for the ornamentation on the F Sport models. To improve comfort, the knee pads have been enlarged and lifted slightly for a greater sense of space.
In terms of the hardware, new 19-inch wheels and upgraded tyres provide more cornering grip, while some stiffer suspension bushes have been added along with new dampers for an increased damping force duringt low suspension stroke speeds, Lexus says.
Lexus says the 2019 RC will make its public debut at the 2018 Paris Motor Show in October, where more details will be revealed. An Australian arrival isn't likely until much later in the year or early next year.