Land Rover has lapped the world-famous Nurburging in a record-setting 8:14 using its fastest and most powerful production vehicle ever; the new Range Rover Sport SVR.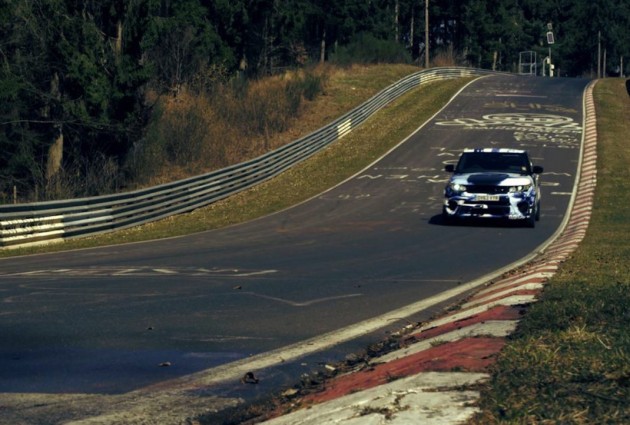 The impressive lap was conducted during testing of the upcoming model, set to hit showroom floors in 2015.
The time of 8:14 makes it the fastest production SUV to ever lap the German track. Even though it was achieved in prototype guise, the production version of the high-performance SUV will be virtually identical in terms of the mechanical specifications.
The SVR uses Jaguar Land Rover's most potent 5.0-litre supercharged V8, producing 404kW and 680Nm. This is 29kW more powerful than the current range-topping Range Rover Sport SCV8.
Land Rover says the sporty character of the SVR has been achieved without compromising comfort levels or the vehicle's all terrain capabilities.
Mike Cross, chief engineer of Vehicle Integrity at Land Rover, said:
"The Nurburgring is a benchmark for vehicle development and testing, and cars become stronger, more durable and faster over its 13 miles (20km) and 70-plus corners. We wanted to see whether an SUV could behave like a performance car in this challenging environment. The results are spectacular and the Range Rover Sport SVR has demonstrated outstanding on-road performance capabilities."
A video of the lap is expected to surface soon.