The new-generation 2019 Honda Accord has been confirmed to go on sale in Australia in December this year. It will be offered with either a turbocharged engine and a new hybrid system.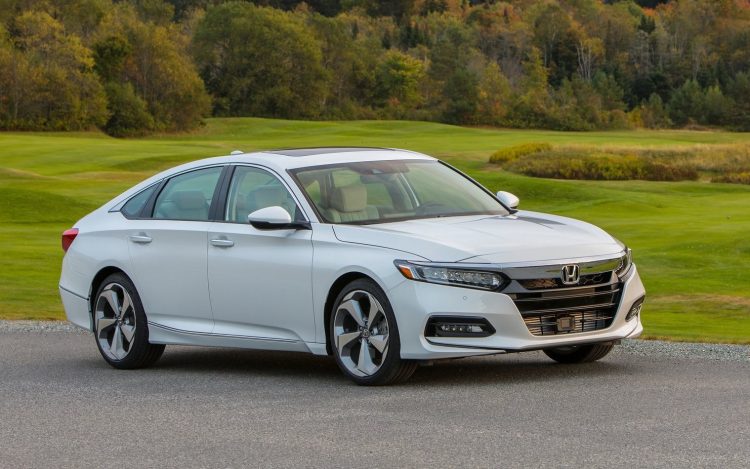 Honda unveiled the 10th-generation Accord in July last year, but now, fans of Honda's largest passenger car in Australia can soon welcome the all-new version. The company confirmed today that both a 1.5-litre turbocharged petrol four-cylinder, and a new 2.0-litre hybrid (different to the outgoing Accord Sport Hybrid) will be offered.
Like in the current Civic and CR-V, the 1.5-litre turbo in the new Accord produces 140kW and 260Nm. As for the hybrid, it comprises of a 2.0L petrol four-cylinder running on Atkinson cycle, matched to two electric motors. Combined, the system develops a decent 158kW and 315Nm. Unfortunately, Australians won't be offered the 2.0-litre VTEC turbo offered overseas, which produces 188kW.
Aside from the new powertrains (for Accord), the new-generation model is based on a fresh platform which promises refined and "fun-to-drive" performance. It also facilitates Honda's latest developments in safety, with advanced Honda Sensing and driver assist systems to come as standard. Speaking about the news, Honda Australia director Stephen Collins said:
"In recreating Accord for its 10th generation, Honda's designers and engineers sought to convey 'absolute confidence' in every element of design and performance. They have built upon the bedrock character of Accord over 43 years and nine generations, and while we don't have large volumes in mind for this car, it is certainly one that is important to the Honda lineup."
Further details, such as standard features and prices, will be announced closer to launch which is scheduled for December. Note that these images are the US-spec model and some trimmings may differ for Australia.