Opel has revealed a couple of teaser images of the new Opel Cascada convertible. This will be the company's first medium-sized, four-seat drop-top – larger than the Astra – in over 70 years.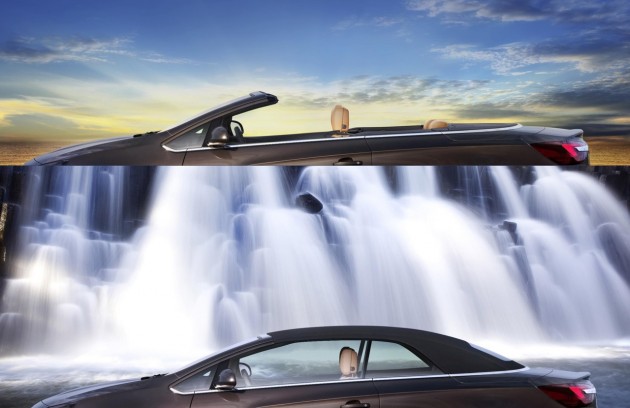 Some details of the new model have been released, including its dimensions. Interestingly, the Opel Cascada will measure 4.7 metres in the length. This makes it near exactly the same length as the popular Mercedes-Benz E-Class convertible (4.69m).
It is believed the Cascada, meaning 'waterfall' in Spanish, will sit in between the new Astra and family-sized Insignia, in terms of size. It is likely the rear seats will be proper seats and not just chairs suitable for children, in other words.
It will feature a full electric folding fabric roof which can be lowered/raised at the touch of a button at speeds up to 48km/h. With this elegance in mind, the new model is likely to be focused at the more up-market end of the spectrum, while still remaining accessible in usual Opel fashion.
Details on the engine packages and features and equipment are yet to be uncovered. Opel's sister brand, Vauxhall, said that the Cascada won't be attending the 2012 Paris Motor Show, but said "more information will follow soon".
The company also said the new model will hit international markets in early 2013. It may go on sale in Australia later down the track.