Lamborghini sold 2327 vehicles during the first six months of this year. This is up 11 per cent on the sales effort achieved during the same period last year, and it's the fourth consecutive half-year record the company has passed.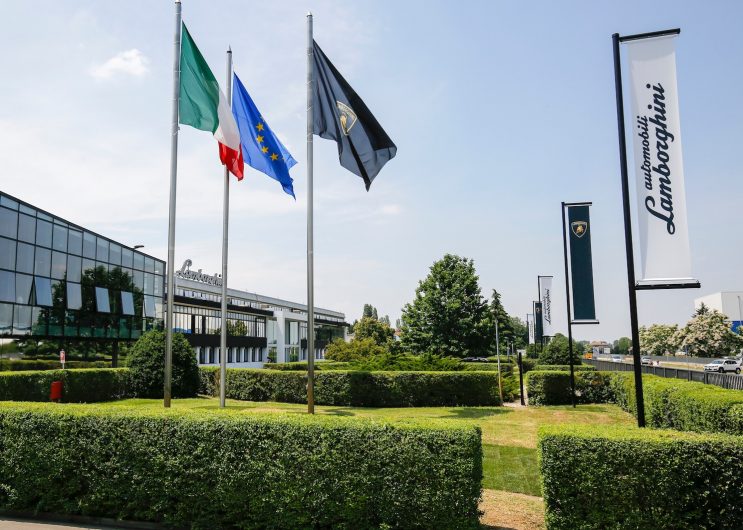 This is an especially interesting feat considering the Lamborghini Urus is only just arriving in showrooms now. The all-new SUV is expected to come as in as the most popular model in the showroom, overtaking the Huracan. Delivers are scheduled to commence this month overseas, while Australian deliveries are set to start late this year. Local prices start from AU$390,000.
A big boost in sales for the first half came from the Huracan Performante coupe and spyder, with Huracan line sales jumping from 1400 to 1604 in the six-month period. The Aventador reported 673 sales, which maintains figures from the previous period, Lamborghini says. We assume this means figures for the V12 model haven't really moved up or down.
Lamborghini saw the US as the biggest market once again, followed by Japan and then the UK. However, demand for the Raging Bulls was the strongest in Europe, where sales jumped by over 30 per cent. Italy, UK and Austria saw the biggest increases in demand.
In Australia sales went from 64 during the first six months of 2017, to just 65 this year. That's an increase of 1.6 per cent. Compared with its key rivals, Ferrari reported 121 sales, up 19.8 per cent, and McLaren reported 47 sales, down 21.7 per cent.
The company is expecting sustained growth for the remainder of 2018, and should once again set a new yearly record by the end of the year. Stefano Domenicali, Lamborghini chairman and CEO, said:
"After crossing the billion Euro turnover threshold for the first time in 2017, and with the first deliveries of our Super SUV starting, the stage is set for us to enter a new dimension for the company, while never compromising the exclusivity of our brand."