The top three finalists for the 2018 World Car of the Year have been announced at the Geneva motor show, confirming a number of interesting contenders in the running for the top prize.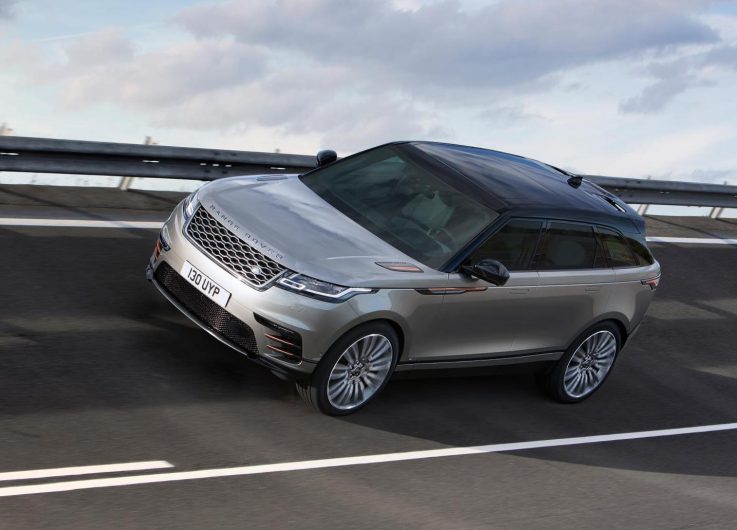 Judges, consisting of 82 international experts and journalists, began assessing new vehicles in September, followed by test drives conducted at the BMW Tokyo Bay facility in October, and another test drive session at the LA Test Drives meeting in November. The three finalists, announced in Geneva, is the final stretch for the cars.
In the running for the main World Car of the Year award this year is the Mazda CX-5, the Range Rover Velar, and the Volvo XC60. All three vehicles are SUVs, perhaps purposely chosen because of their market appeal and the booming SUV trend at the moment. All three are outstanding products in their respective segment in our opinion.
Competing for the World Performance Car of the Year title is the new BMW M5, the new Honda Civic Type R, and the stunning Lexus LC 500. Again, this is going to be a tough one as, in our opinion, all three are awesome in their own right.
We'll have to wait until the New York International Auto Show for the winners to be announced, on March 28. It will be the 12th consecutive year that the awards are partnering with the New York show, and it's set to be the 5th year in a row that the awards will be the number one ranking automotive awards program in terms of media reach. John LaSorsa, chairman of the New York International Auto Show, said:
"The New York International Auto Show is proud of the tradition it has built with the World Car Awards to recognise the 'best of the best' in the auto industry. Over the past 12 years this awards program has grown to become one of the most coveted honours for the world's automakers."
Take a look below for the top three finalists for each of the specific categories, including the overall car of the year segment.
We've placed links in some of the cars listed below that click through to our reviews (if we have a recent review) for more reading.
2018 World Car of the Year:
– Mazda CX-5
– Range Rover Velar
– Volvo XC60
2018 World Urban Car:
– Ford Fiesta
– Suzuki Swift
– Volkswagen Polo
2018 World Luxury Car:
– Audi A8
– Porsche Cayenne
– Porsche Panamera
2018 World Performance Car:
– BMW M5
– Honda Civic Type R
– Lexus LC 500
2018 World Green Car:
– BMW 530e iPerformance
– Chrysler Pacifica Hybrid
– Nissan LEAF
2018 World Car Design of the Year:
– Lexus LC 500
– Range Rover Velar
– Volvo XC60