Audi's next-gen flagship supercar, the 2016 R8, will reportedly be offered with a high-performance diesel engine option. This could be the first diesel-powered mainstream supercar on the market.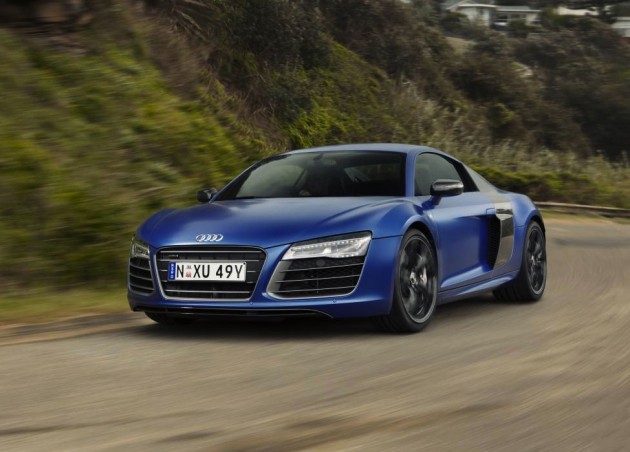 The German company is certainly not shy of producing high-performing diesel engines, with its Le Mans-winning R18 race cars featuring a diesel hybrid, and the R8 TDI Le Mens concept car that was unveiled at the 2008 North American Auto Show.
According to an Automobile Magazine, the next-gen Audi R8 TDI could use a 4.0-litre TDI V8 engine or a new 5.0 TDI V10 which is being developed for Bentley. Power is likely to peak at around 350kW while torque could be as strong as 700Nm or more.
The reports also says the regular petrol variant for the next-gen R8 V8 will be drop the current 4.2-litre naturally aspirated V8, and welcome a 4.0-litre twin-turbo V8 producing around 343kW of power and 500Nm of torque.
As for the range-topping V10, it's set to come with a 5.2-litre naturally aspirated V10 developing just over 400kW. An R8 V10 Plus (pictured above) will probably join the lineup once again, offering around 450kW.
The new model is expected to debut some time next year before hitting the market in 2016.