Progress is said to be well and truly underway for Porsche's production electric sedan, based on the Mission E concept shown at last year's Frankfurt show, following production confirmation in December.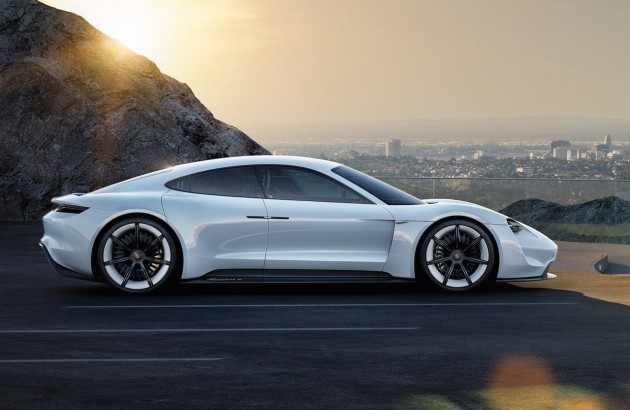 Spurred on by the success of Tesla's executive electro-locomotive Model S, a spate of German automakers have spat out their kranskis and decided to get cracking on rivals. BMW, Mercedes and Audi are all known to be working on dedicated electric cars and SUVs.
Porsche's car will utilise its own platform, separate from Volkswagen's MEB electric architecture set for use in the Budd-E, among many others. According to an Autocar report, the car has been given the official codename "J1", which suggests development work has already begun.
Market entry isn't set to take place until around 2020, which means Porsche is allowing for plenty of time and taking development very seriously indeed. It is investing 1 billion euros into the project, and it is expected to help forge the way for more electric-based powertrain technologies for other future models.
Details on the J1 are still very far off from being confirmed, but in concept form the Mission E suggests we could be presented a 0-100km/h time of 3.5 seconds, with a range of over 500km per charge. The model isn't likely to be offered as a hybrid, but only a fully electric setup.