It has always been a little cracker of a car, the Suzuki Swift Sport. But we think the latest, 2018 model is the best there has ever been, including the iconic Swift GTi from the 1980s-1990s.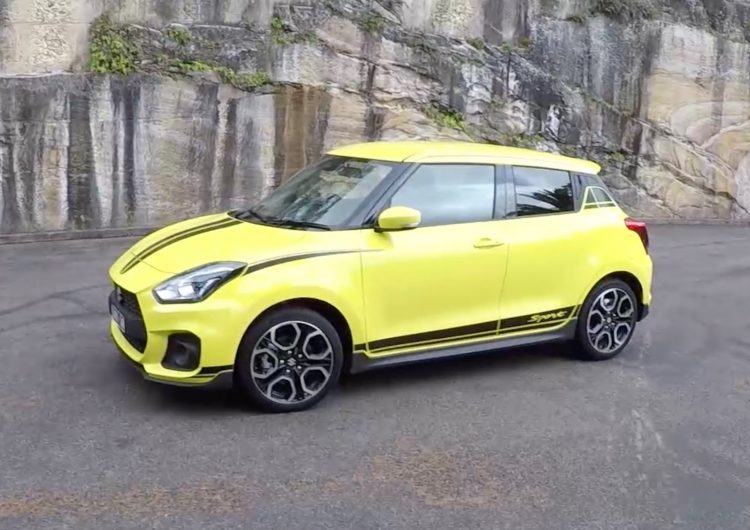 What makes it so good? It's the entire package that's so in tune with the times and in tune with the segment. For example, buyers in this segment want practicality and excellent packaging, and that's what the new Swift Sport brings in high doses.
Inside is surprisingly spacious in the front and back, with heaps of headroom. At your first drive you might notice the Swift does not offer a hunkered down seating position. Instead, it's raised to provide plenty of view outside, with clear visibility in all directions. This is exactly the sort of thing buyers in this segment will want.
Gadgets and technology are also at a high standard, with an easy-to-use touch-screen media interface with sat-nav and a rear-view camera, while the new Sport also gains adaptive cruise control and autonomous emergency braking. This latter feature is especially noteworthy for this segment.
As for the fun that can be had behind the wheel? The new Swift Sport weighs in at just 945kg (tare) in manual form, and 970kg in auto form. This is extremely light. So although the 1.4-litre turbo might only produce 103kW, the power-to-weight ratio is what counts. Out on a spirited drive the Swift is really fun to drive. It has just the right amount of power to zip around corners and put a big smile on your face, and the 230Nm of torque easily pulls you up to speed.
Anyway, we won't spoiler it on you. Check out our first impressions POV test drive video below for more. We'll be putting together the full review and 0-100km/h video this week.