The first true rival to the Tesla Model S, the Lucid Air has been priced competitively, as the Chinese-backed company seriously wants to steal a slice of Elon Musk's pie.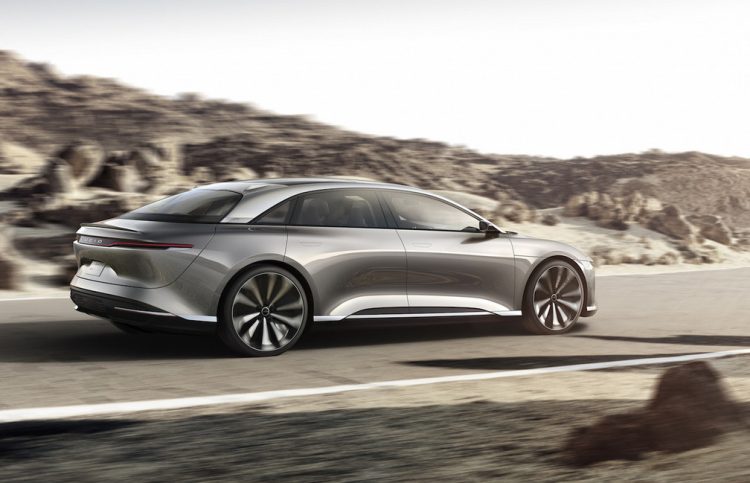 The base, rear-drive Air will retail for US$52,500 (AU$68,286) after federal tax incentives, which undercuts the base Model S 60 by about US$10,000 (AU$13K). It has 298kW and a 386km range, which is superior to the Model S 60's 350km range.
Like the Model S, the Air will be shipped out with all the necessary hardware for autonomy, as well as a 10-speaker audio system, 19-inch alloys and a comprehensive safety system with 10 airbags. OTA updates are also part of the company's plans.
Further up the range, there are 506km and 643km range versions with more kit like a more powerful powertrain, active suspension, panoramic roof and limousine seats. It's expected to cost over US$100,000 (about AU$130,000).
As we've previously revealed, the Lucid Air is also a large, luxury electric sedan, backed by Chinese company LeEco. The top version is said to sport a 130kWh battery and 745kW of power through an AWD system consisting of electric motors front and rear.
Deliveries are expected to start in 2019, with the factory yet to be built at the Casa Grande, Arizona site proposed. If succesful, the Chinese connections will help it thrive in the Chinese market, which Tesla isn't enjoying as much success with due to tariffs imposed on automakers not in bed with a domestic partner.