Images of the next-gen, 2018 Porsche Cayenne have surfaced online, revealing the updated exterior design and smart new interior for the very first time.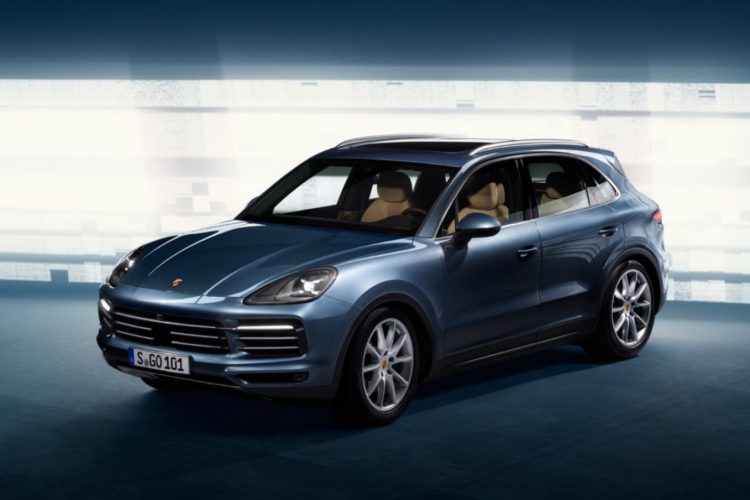 On first impressions, the front end does look pretty similar to the current model. However, focus in and you'll see there's some new headlights that are stretched in most directions compared with today's units, while down below is a series of horizontal grilles and intakes to help give the SUV a wider and more prominent stance.
Around at the back the model change is more evident, with Porsche's slimline taillights making their way onto the SUV. This design was first applied to the 991 911, and rolled out onto the 718 Boxster and Cayman, and more recently the new Panamera.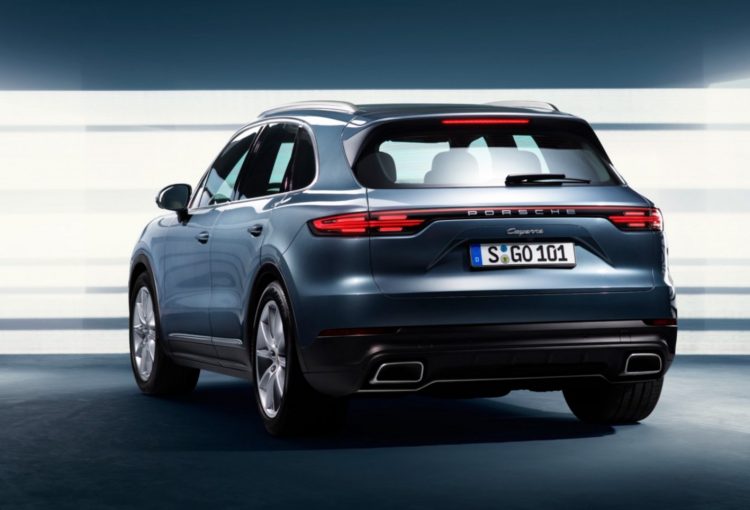 On the Cayenne, we think these new thinner taillights actually help give the often-criticised Cayenne's design an attractive edge. The lower bumper bar protrudes, a bit like a crying kid's bottom lip, but also giving the SUV a stronger presence, with a neat spoiler integrated on the tailgate.
Most of the main torso does look quite similar to the current model, but underneath is a fresh platform. Specifically, it's Volkswagen Group's MLB Evo foundation, albeit tuned and tweaked to fall in line with Porsche's sporting personality. This platform is also used on the latest Audi Q7 and Bentley Bentayga, and is expected to help the Cayenne shed some weight.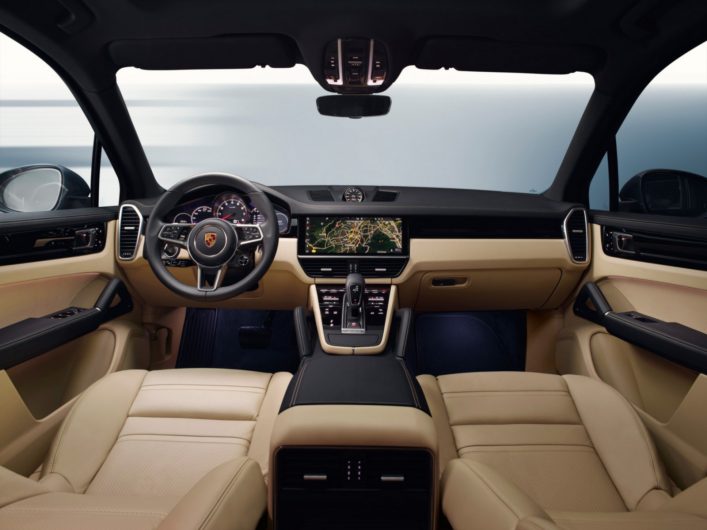 Inside, Porsche has smartened up the decor and functionality. The dash and centre console are infused with flush touch screens, and fewer buttons and switches leaving a cleaner and more modern setting. The instrument cluster remains as five split gauges, although the displays will probably be full digital.
In terms of the engines, the 2018 Cayenne is expected to adopt some of the new units seen in the Panamera, including the 3.0-litre twin-turbo V6 petrol, 4.0-litre twin-turbo V8, and the range-topping S Hybrid which sees the V8 matched to an electric motor for a combined output of 500kW.
Full details are just around the corner. Porsche recently confirmed August 29 as the day to anticipate. Stay tuned.