Toyota Australia will soon say its official goodbye to the retro FJ Cruiser. We're sure there will be more than a few off-road enthusiasts that are going to miss the big beast, including us.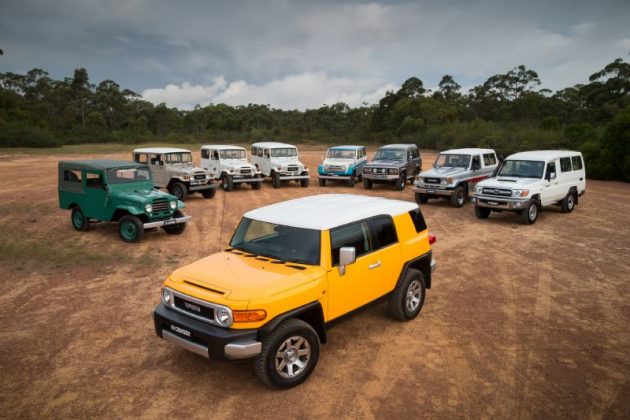 The FJ Cruiser was launched in Australia in 2011. Since then it has only received very minor updates. But that's no bad thing though as it is, in our opinion, one of the most genuine and likeable 4x4s on the market.
It takes inspiration in design and ruggedness from the old FJ40 LandCruiser, featuring big semi-standalone wheel arches, a flat roof, and circular headlights perched between the grille.
Thanks to its massive ground clearance and impressive 36-degree approach and 31-degree departure angles it is pretty much unstoppable when it comes to off roading. The 200kW V6 under the bonnet also helps to pull it up or through the toughest of terrains.
Unfortunately for hardcore enthusiasts though, the time has come for Toyota to finish up production. Sales have slowly trickled off for the FJ, partly due to its thirsty 11.4L/100km fuel consumption, but also partly due to buyers switching to city-friendly SUVs and smaller crossovers.
Speaking about its farewell, Tony Cramb, Toyota Australia executive director, said:
"The FJ rides into the sunset as a vehicle renowned for its ability to traverse rugged outback trails while offering plenty of utility for all types of activities. It will leave lasting memories as one of the most iconic vehicles in Toyota's rich SUV history, helping to bring renewed energy to the Toyota brand."
Australians have purchased over 11,000 examples of the FJ Cruiser in its time here. It will end its production run in August. Head over to our FJ Cruiser review and video to say your last goodbyes.