The next-gen, 2018 Nissan LEAF has been spotted during what looks to be an official photo shoot or promo video just ahead of its debut early in September. This is the first time the new design has been revealed.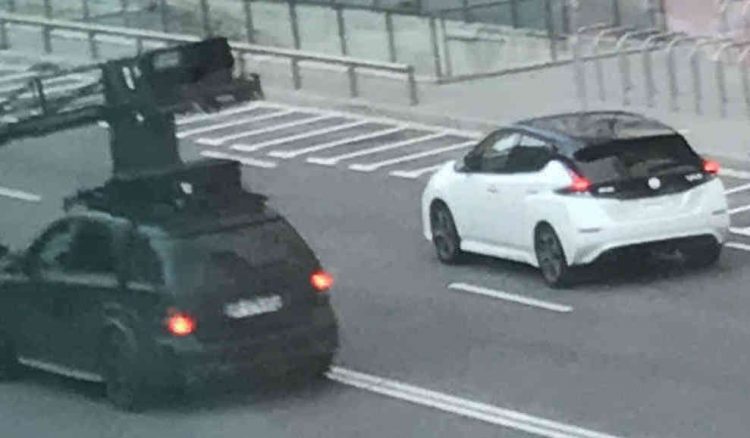 Nissan is set to reset the goalposts with the next LEAF, brining in a number of all-new technologies to help widen the appeal and affordability of the electric vehicle. We know it will debut a strange new throttle pedal technology that allows the use of only one pedal, as well as the introduction of an advanced semi-autonomous driving mode called Pro Pilot.
In these images, first published by Broom, we can see some of the design details for the first time. And on first impressions, the 2018 LEAF looks quite smart. The 'floating' roof in black seems to add a level of sportiness to the eco car too.
The front end adopts Nissan's latest V-motion grille with a clear 'V' outline steaming from the A-pillars and all the way through the bonnet and into the grille. It looks somewhat aggressive, potentially giving the LEAF some attitude and street cred compared with the bulbous and cartoonish current model.
Propulsion is set to come from a 60kWh battery pack, at least as an option, which would be double the size of the current 30kWh setup. This is expected to offer a range of around 320km per charge, which would be well up on the current model's 174km rating.
Nissan has confirmed it will be unveiling the new model on September 6, with more teasers likely to trickle out in the meantime.