Images of the 2014 BMW M5 facelift have been revealed online thanks to an accidental online configurator going live a little early. The high performance sedan gets a few cosmetic updates to the front end and some interior revisions.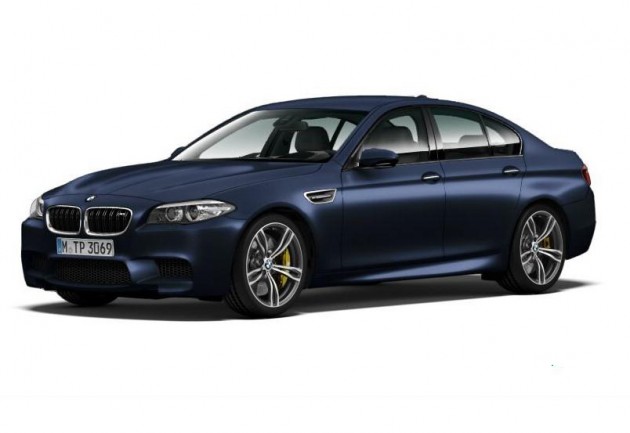 As previously reported, the new M5 will come with an optional Competition Package boosting overall performance. A BMW Australia representative has confirmed such an option is on the way, but it is yet to be decided for the local market.
According to international reports, the Competition Package will boost engine power from 412kW to 423kW. The regular torque figure of 680Nm is also expected to hike.
As for the facelift on the regular model, you can see with these images there will be a slightly new front end design. This includes new grilles with more spaced apart slates, while the headlights are also likely to be updated.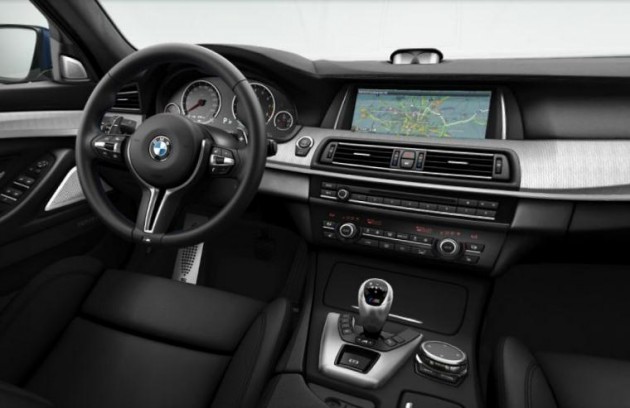 Inside, the 2014 M5 is set to come with a new touch-sensitive iDrive controller – as seen above – for the on-board multimedia interface, as well as a new steering wheel with a slimmer rim. Some minor trimming changes are also expected.
Other notable updates could include a set of 20-inch alloy wheels, at least as an option, retuned suspension for a sportier setup, along with a new M Dynamic driving mode.
The new model will likely hit international markets towards the end of this year, with an Australian entry potentially taking place early in 2014.