Volkswagen has confirmed the unveiling of its mid-cycle refreshed 2017 Golf will take place tomorrow. It's set to receive a range of new engines, added technology and a fresh interior.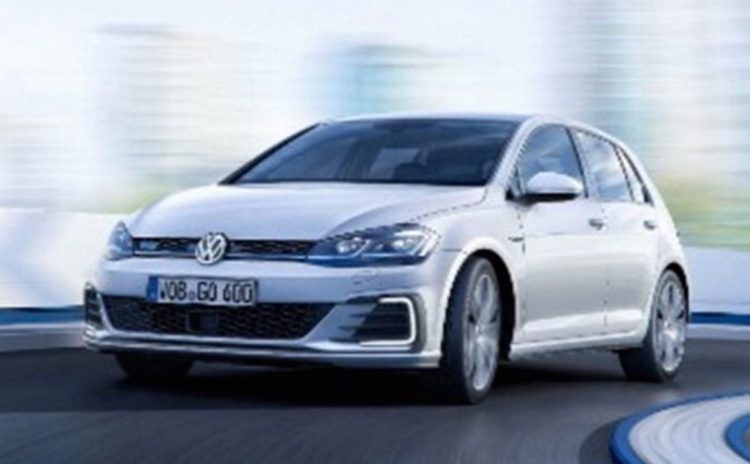 Gearing up ahead of the launch, Volkswagen has launched a live stream link over on YouTube for those interested in tuning in and watching the action live, commencing 10:30PM AEST.
There's some unconfirmed leaked images floating around the interwebs (pictured), as reported earlier today, that claim to show the facelifted Golf. If they turn out to be legitimate, the new Golf will receive a restyled front bumper, LED front and rear lights, a new alloy wheel design and a more Passat-like aesthetic overall at the front.
The main changes are reserved for the interior however. It receives the Passat's 12.5-inch high definition instrument cluster taken from Volkswagen's optional virtual cockpit display unit, which eliminates the need for analogue buttons.
There's also changes expected for VW's infotainment system, with a 9.2-inch touch-screen taken from the Golf R Touch concept that was unveiled at CES earlier in the year. This MMI system has sophisticated gesture and proximity control features to make the experience less distracting and more intuitive for the driver.
Volkswagen is also expected to include some semi-autonomous technology with the updated Golf, borrowing the Passat's traffic jam assist which takes over many of the vehicle's controls up to speeds of 37km/h.
In regards to powertrains, it is expected Volkswagen will offer the facelifted Golf with a choice of 1.0-litre three-cylinder units, existing 1.2-litre four-cylinder, a new 1.5-litre four-cylinder, while the GTI is expected to keep its 2.0-litre four-cylinder turbo petrol unit albeit with a slight power boost. Electric and hybrid variants will also contribute to the range, including a GTE model (pictured at top?).
We'll know more of the details when the facelifted Golf makes its global debut in just a few hours.