Here's a car you would not expect to see for sale in Australia, despite this being the basis for one of Australia's most iconic vehicles. Yes, a 1981 Opel Monza is listed for sale in South Australia.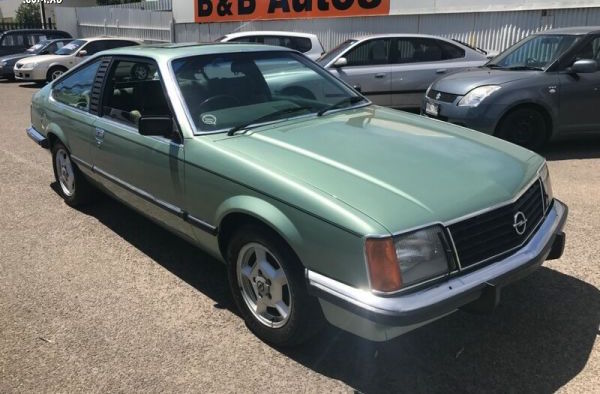 If it looks familiar, that's because of its connection to the original Holden Commodore. The Monza was a coupe variant of the Opel Rekord and Senator, upon which the VB to VL Commodore series were based.
Featuring a fastback style with a big glass pane, the Monza is a proper deluxe European grand tourer of the era, with bells and whistles that not even the contemporary Commodore SL/E scored. Its mint green exterior is colour-matched with a very tasteful green-themed interior. The woodgrain and velour seats are a cut above what Holden was offering at the time. Its independent rear suspension was also sophisticated for its time.
Peter Brock experimented with some Monza prototypes, installing a 5.0-litre V8, with the intention of bringing it to market, but this never came to fruition. While this doesn't have a bent-eight, its 3.0-litre overhead-cam straight-six puts Holden's pushrod 'Blue' six to shame.
Other lovely touches include a toolkit, four-spoke tiller and five-spoke alloys. It's certainly a unique car and with only 96,829km on the clock, is almost guaranteed collectable status. What do you think of this piece of General Motors '80s styling? Tell us your thoughts in the comments section below.
The car is listed for sale over at carsguide, with an asking price of $15,000. It's not a bad price considering it is a more advanced VC Commodore – itself starting to build in price since Holden closed local manufacturing hubs. It would also be extremely rare in Australia.