As part of its massive €3 billion investment in petrol and diesel engine technology, Mercedes will be debuting a new petrol inline-six engine together with a 48V electrical system and clever electric motor next year.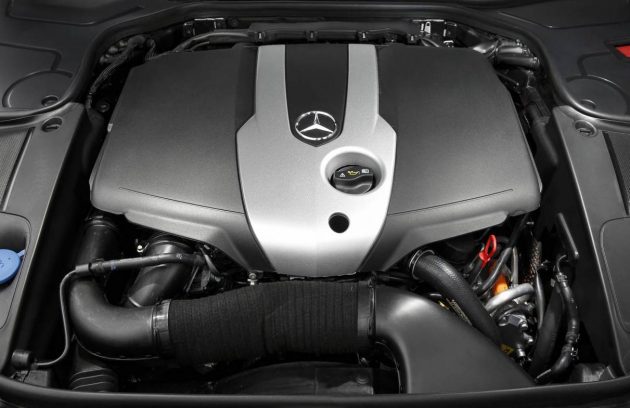 Starting with the 2017 facelifted S-Class, the new motor, codenamed M265, marks a return to the straight-six engine configuration for the first time since 1999 for petrol and 2005 for diesel passenger cars.
The trick new mild hybrid system will sit directly in the engine block, attached to the crankshaft acting as both a generator and starter, also providing up to 14kW of power assistance.
Efficiency gains are in the order of 10-15 per cent, with the system expected to be rolled out to the majority of non-hybrid models. The inline six belongs to the same modular architecture as the OM 654 diesel four-cylinder, which debuted in the E 220 d and will replace V6s across the board.
Other measures already announced include the implementation of Selective Catalytic Reduction (SCR) as well as plug-in variants of the C-, GLE-, S- and E-Class in both four- and six-cylinder formats. Continuing development of battery packs will ensure Mercedes has a full suite of plug-in hybrids, as well as the four electric vehicles its plans to launch in the next four years.