To pay tribute to the original of 1977, Opel has unveiled the new Monza Concept ahead of its public unveiling at the Frankfurt Motor Show next month. The breathtaking shooting brake previews the company's future design direction.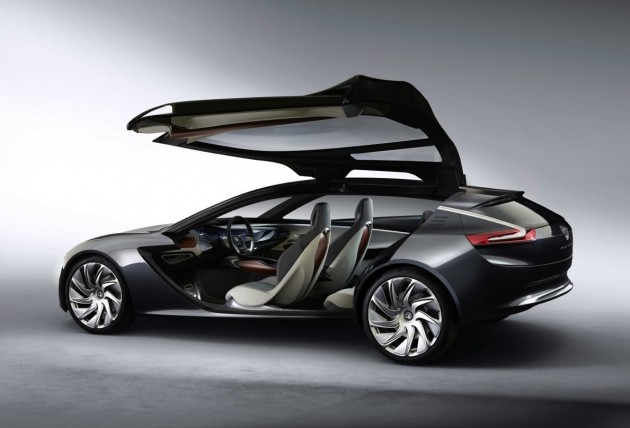 The Monza stands like a sculpture, showcasing stunning design elements from every angle you look at it. It takes on the modern shooting brake layout while blending in the current Opel design language, with the trademark crease along the front door and up the guards.
Although it looks kind of large, it offers a four-seat cabin with a 500-litre cargo capacity. Leaving out the middle seat in the rear allows for plenty of comfort for all, with loads of headroom.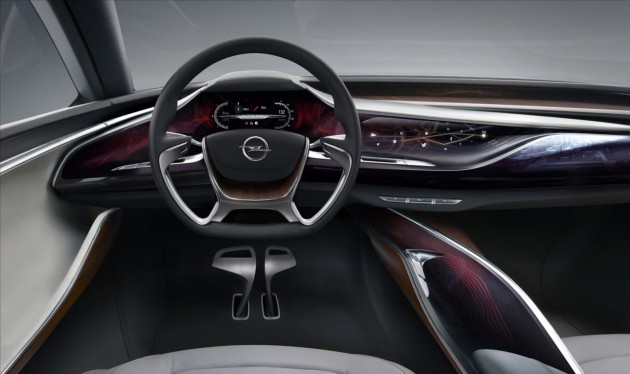 The highlight to the cabin is the dash, which features a fully blended in projection screen with 18 LEDs shining a display across the entire dash. Instead of multiple screens, the user can customise the display from door to door.
On the outside, it's all about futuristic shards and contours which carve out the stunning design. There are lots of 'lightning bolts' scattered about the place, paying homage to the badge logo, with a set of large gullwing doors providing that perfect grand entrance.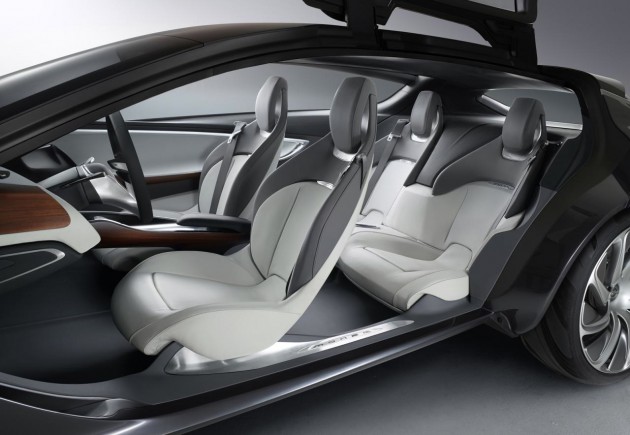 As for the engine, it's an electric drive system that uses a 1.0-litre turbo three-cylinder engine as a range-extender. The piston motor runs on CNG (compressed natural gas). Overall output figures are yet to be announced. Dr. Karl-Thomas Neumann, Opel/Vauxhall CEO, recently spoke about the car, saying,
"The Monza Concept represents the Opel/Vauxhall car of tomorrow. On one hand, it embodies everything that already characterises Opel/Vauxhall – precision engineering combined with innovative technologies wrapped in captivating design.

"In addition, it addresses the themes that will be the development-focus of the next generation of Opel/Vauxhall cars: maximum connectivity and optimum efficiency."
Even though this exact shape isn't likely to hit the market any time soon, much of its design will inspire future showroom Opel models.
More details are expected at the Frankfurt show, which starts September 10.