The guys over at Bimmerpost have captured a 2014 BMW M3 prototype out on the Nurburgring undergoing testing. This is the second time we've seen a test mule out on the track, and this time we get a decent taste of the new engine note.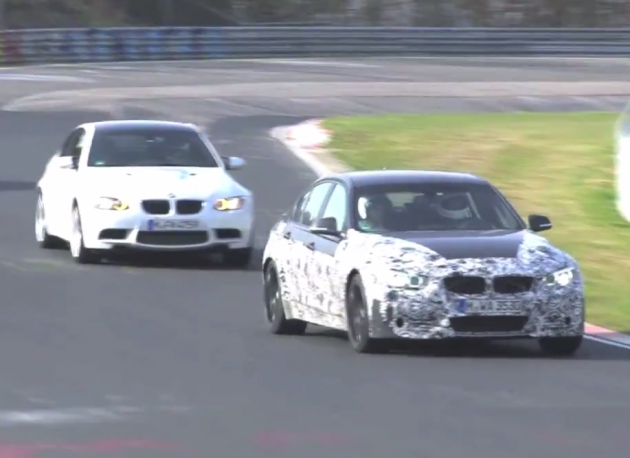 The development of the next-generation BMW M3 has caused quite a stir in the industry, and with enthusiasts. The main question on everyone's minds is what engine will power the new model?
In the past 12 months, a number of predictions have provided some insight, including firstly a triple turbo engine sporting an electric third turbo, to a revised version of the 3.0-litre TwinPower straight six – seen in the BMW 1 Series M Coupe, to the latest speculation of a V6.
According to a number of international reports, the 2014 BMW M3 is set to be powered by a turbocharged V6. To some M3 purists, this option isn't going down too well as M3s have always been renowned for their naturally aspirated powerplants.
BMW has never implemented a V6 petrol on any of its vehicles in the past either, which might also upset inline six BMW fans.
Either way, the new engine will apparently produce around 320kW of power. We're not so sure though, as the M3's main rivals now produce over 330kW; the Mercedes-Benz C 63 AMG (336kW-358kW Performance Pack), and the yet-to-be introduced Audi RS 4 (331kW – on sale in Australia Q1 2013).
Have a listen in the video below and tell us what you think, is it a V6 or inline six under that bonnet?
(The sound could potentially be muffled on this prototype for disguise purposes. The production car is likely to sound somewhat different.)
The new model is expected to go on sale in European markets initially, during the end of 2013.