German tuning specialist Novitec Rosso has just released a video showcasing its most extreme Novitec Rosso exhaust system for the Ferrari 458 Italia.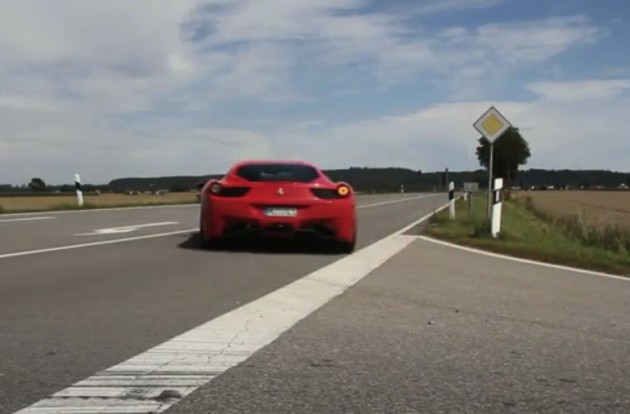 The Ferrari 458 Italia already comes standard with a superb-sounding 4.5-litre V8 producing 419 passion-filled kilowatts, but Novitec Rosso has managed to make the latest Ferrari supercar yell and scream even louder with its new exhaust kit.
The system consists of either full stainless steel or INCONEL piping, the option of a flap-regulator to quieten it down at the push of a button, 90mm tips in either black or polished steel, a high-temperature heat protection coating, as well as a 100-cell catalytic converter.
Just take a listen to the scream it gives off; a surefire way to wake the neighbours at 2am?
Also check out:
– Ferrari 458 Italian Stallion by Wheelsandmore
– Ferrari 458 Spider to be unveiled at 2011 Frankfurt Motor Show