We know a bit about the all-new 2018 Ford Fiesta ST, but now Ford has us more excited by confirming some of the finer, juicier details and specifications for the new model.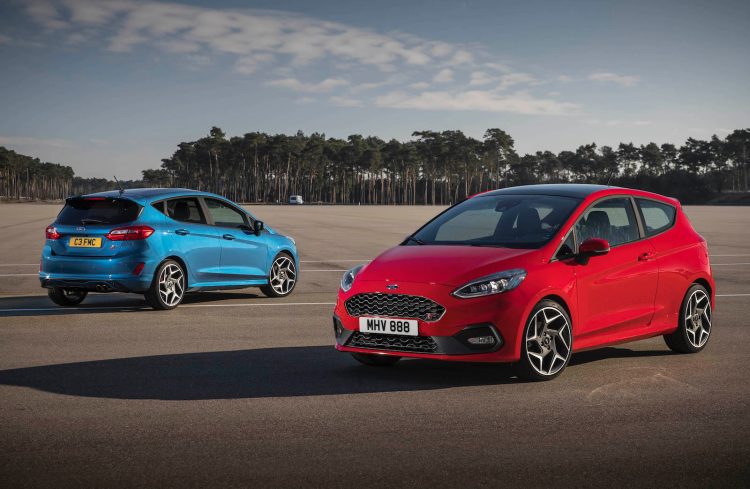 So, we know it comes with a 1.5-litre EcoBoost turbo three-cylinder engine producing 200PS (147kW) and 290Nm. It features cylinder deactivation technology to conserver fuel (effectively running on two cylinders), as well as independent variable cam timing and high-pressure fuel injection. Fuel efficiency is improved 11 per cent compared with the outgoing model thanks to this. Across the standard 0-100km/h sprint, Ford claims the clock stops in as little as 6.5 seconds, while the top speed is rated at 232km/h.
As for the more interesting news, Ford confirms the new model will be available with an optional launch control system for the first time, along with a mechanical limited-slip differential option by Quaife. Ford has also revised its standard torque-vectoring front drive system which can work along side the LSD option, along with the Torque Steer Compensation system. Speaking about it all, Leo Roeks, Ford Performance director in Europe, said:
"Performance car drivers will be familiar with the dreaded 'one-wheel peel', where a fast corner exit is hampered by an overload of torque to the inside wheel. We've tuned the all-new Fiesta ST's mechanical LSD option to work seamlessly with enhanced Torque Vectoring Control to deliver the best possible natural traction without 'burning away' excess torque with brake interventions."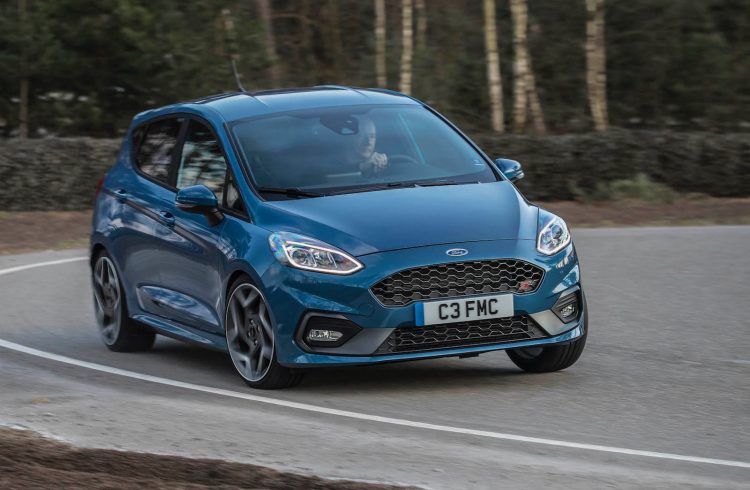 Drivers will be able to toggle through drive modes for the first time. Three, as a matter of fact. Each mode alters the engine, steering and stability control for a Normal, Sport and Track setting. This system promises to help give the car increased versatility at the touch of a button.
Another new technology for the Fiesta ST is an active exhaust valve, also known as a bi-modal exhaust. The valve is opened using the Sport driving mode and promises to "intensify the sporty exhaust note".
There's also segment-first force-vecorting springs for sharper turn-in and improved rear end response, with an all-new, albeit older fashion, twist-beam rear suspension layout. This layout saves 10kg compared with the modern tradition of using a Watt's link setup. Ford explains:
"The all-new Fiesta ST is the first compact hot-hatchback to benefit from the technology that uses non-uniform, non-interchangeable, directionally-wound springs to apply vectoring forces to the rear suspension and enables cornering forces to travel directly into the spring, for increased lateral stiffness."
On top of this, the suspension comprises of Tenneco twin-tube front and mono-tube rear dampers that use RC1 valve technology. The company says it ended up going through three times the normal number of suspension tunes it usually goes through to find the best setup.
Lastly, the steering rack is quicker. It is an EPAS (electric) setup, but the gearing ratio is 12:1, which is the fastest rack of any Ford performance model and 14 per cent quicker than the previous model's system.
It all sounds very exciting to us. It's expected to reset more than a few benchmarks in the hot hatch segment, just like the outgoing model did. The new model is scheduled to go on sale in Europe in the second quarter of this year. Ford Australia is yet to confirm any local details.