BMW has been spotted once again test driving a prototype version of the upcoming 'F97' X3 mid-size SUV. And this time we get some pretty convincing evidence there is going to be a proper M performance version.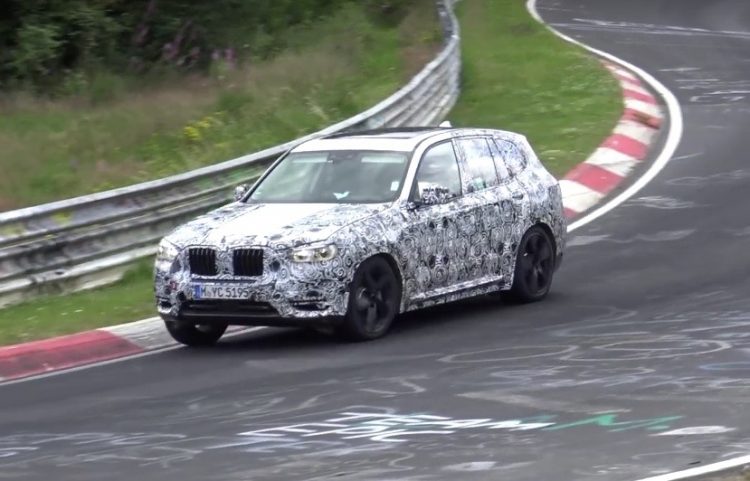 As spotted by YouTuber Automotive Mike, the prototype gives off a distinct exhaust note and engine noise that seems all too familiar. According to reports, the 'X3 M' – name not confirmed – will sport one of BMW's 3.0-litre inline six turbo-petrol engines.
Speculation suggests it will borrow plenty from the M3 and M4's powertrain, including the seven-speed dual-clutch automatic and 300kW-plus engine. Others are predicting BMW will stick to the eight-speed automatic featured in all regular models, although it could be tweaked.
It's unknown at this stage if this will be an M Performance model, like the M235i, or a fully-fledged M model like the X5 and X6 M, and M3 and so on. Either way it is exciting news for BMW fans, as the company doesn't currently offer a performance version of the X3. It will compete against the Mercedes-AMG GLC 43 and upcoming GLC 63, and the Audi SQ5 diesel.
Aside from the news of the performance model, the next-gen X3, known as the F97, is set to adopt an all-new platform incorporating elements from the Cluster Architecture (CLAR). This platform debuted with the latest 7 Series, featuring carbon fibre technology. Even if the new X3 doesn't get carbon fibre we can expect weight to be dropped by around 100kg.
The current, second-gen X3 has been on sale now since 2011 with only a mild update applied in 2014. BMW is set to release the new model in 2017, with a potential unveiling taking place late this year.