Audi and performance division quattro GmbH have released a cool new video outlining the details and changes made for the model year 2013 Audi R8, including details on how it was built and tested.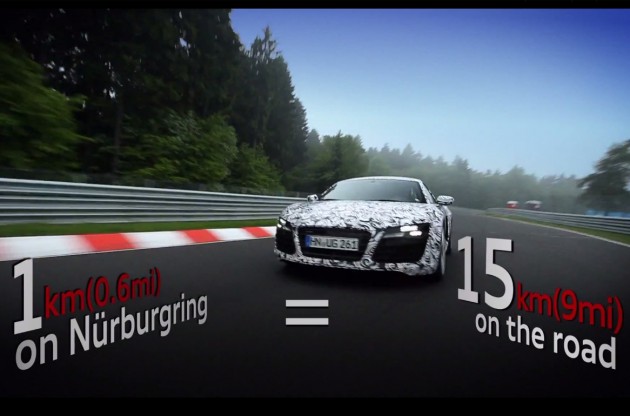 It's good to know fine products like the R8 are comprehensively tested before they are given the all clear for showroom production. In the case of the R8, it had to withstand an 8000km durability test on the famously punishing Nurburgring before engineers were happy.
As the video points out, the new R8 now comes with a dual-clutch automatic transmission replacing the previous sequential type unit. It also gets a revised chassis made up of an aluminium construction weighing 210kg, as well as minor trimming updates.
Like the previous model, the 2013 Audi R8 is available with either a 4.2-litre V8 producing 316kW of power, or a 5.2-litre V10 producing 386kW. An R8 V10 'Plus' is also available, producing 404kW.
Click play below to see the presentation yourself. It's quite interesting to see how the supercar came together.