A serious Ferrari 612 Scaglietti crash has occurred in Sydney's south-west, involving two pedestrians. Two women were taken to hospital with serious spinal and leg injuries.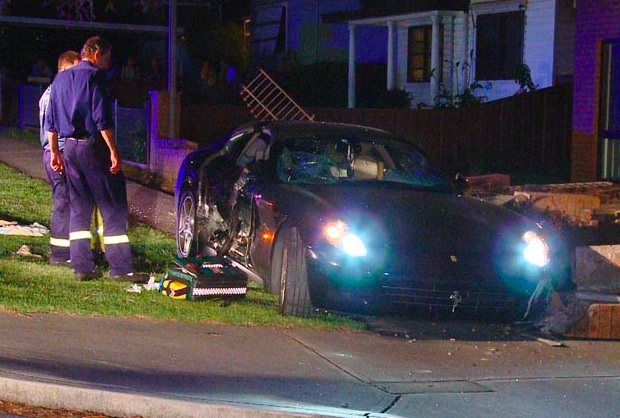 The accident occurred in Lidcombe on Monday night at around 9pm. The 25-year-old driver of the 397kW V12 Ferrari lost control and collided with a Toyota Vienta. The 612 then speared into a retaining wall on someone's front yard.
It's understood the two pedestrians were struck while standing near the Toyota.
Police Crash Investigation Unit is still assessing the gathered details from the scene to determine the cause of the accident.
According to a comment on Freenews.com.au made by a neighbour claiming to live in close proximity to the Ferrari 612 crash, the driver was a frequent in the area but wasn't known as a typical 'speeder'. However, the speed limit where the crash occurred is 50km/h.
Police are asking any witnesses to contact Crime Stoppers on 1800 333 000.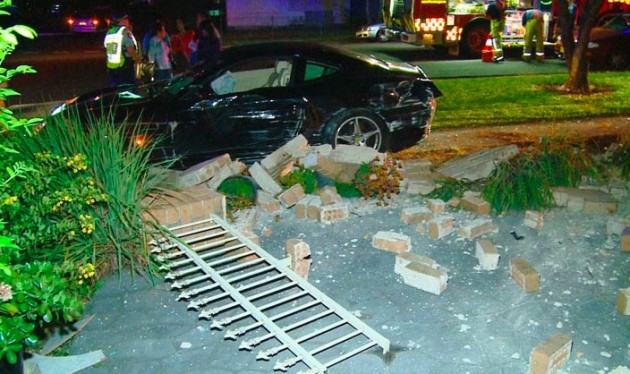 (Image source: Freenews.com.au)