If you're not satisfied with the performance of the new, 2018 BMW M5, which arrives in Australia in a couple of months, you might be interested to hear there is, apparently, a Competition Package on the way.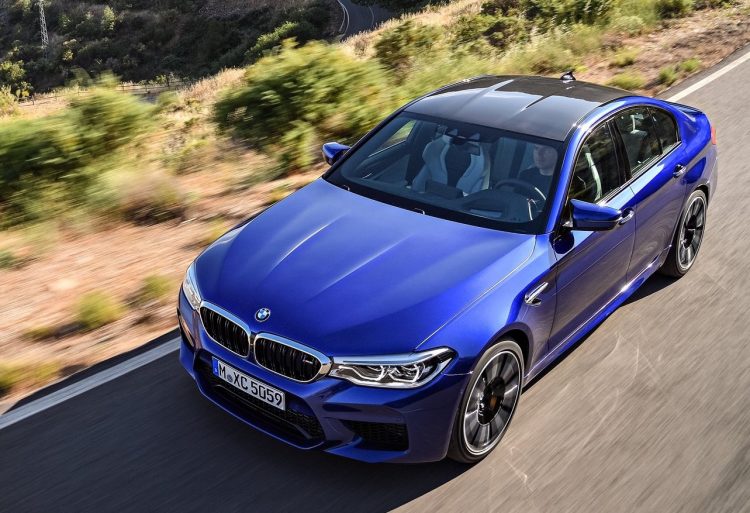 The news stems from a high-ranking Bimmerpost forum member, who says production of an M5 Competition Package will begin in April. It's understood the news was confirmed by the boss of BMW's Driving Experience division during a recent event in Sweden. It's said the event, called BMW M Ice Experience, was an invite-only gig for top BMW sales advisors.
It was apparently revealed the M5 Competition Package will come with a tweaked engine. In standard form the new model uses a 4.4-litre twin-turbo V8 to belt out 441kW. However, the Competition Package is set to see this boosted to 625hp, which translates to 460kW if quoted in metric horsepower.
At this power level BMW will trump long-time arch rival Mercedes-Benz and its top E 63 S AMG model, which develops 450kW. The AMG also produces 850Nm, compared with the standard M5's 750Nm. The Competition pack might see this lifted as well, but we doubt it will overtake 850Nm.
The M5 Competition should have no trouble pipping the Merc though as it is considerably lighter in weight. According to the specs the base M5 has a tare mass of 1811kg while the E 63 S, which is also all-wheel drive, weighs 2031kg (tare). Both offer a claimed 0-100km/h time of 3.4 seconds, with the M5 Competition potentially shaving a fraction from this time.
Being a Competition pack, other areas of the car would also be enhanced and there could be some mild weight reduction. Expect things like more hardcore suspension and brakes, unique aero treatment, and some changes to the interior.
If the source is legitimate and the details are correct, we'd anticipate a debut some time quite soon. The 2018 Geneva Motor Show in March would probably be a safe bet.