After a length teaser campaign Rolls-Royce has now unveiled the all-new Phantom VIII, perpetuating the heritage of the world's most luxurious nameplate in the auto business.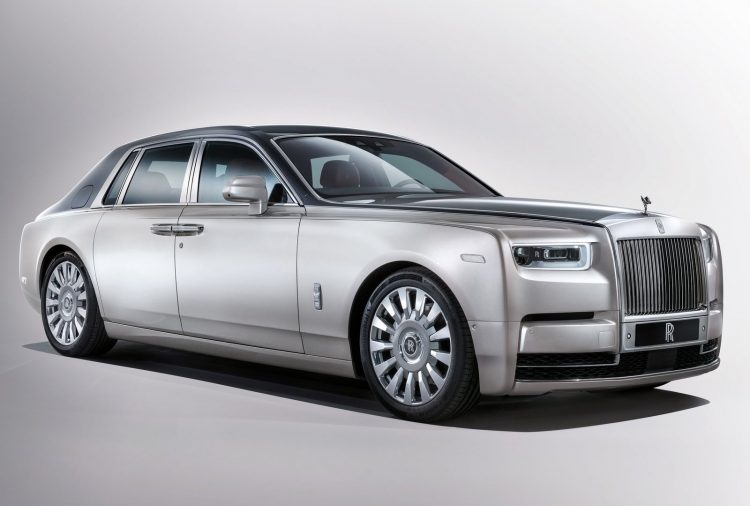 It looks like Rolls-Royce developers were a bit lazy when coming up with the design, as it looks very similar to the outgoing model. If you take a look at the jump from the Phantom VI, which was produced between 1968 and 1991, then to the Phantom VII, which was produced from 2003 until 2016, there is a huge difference in design. The evolution for the VIII is minute in terms of design.
Instead, engineers concentrated on the all-new aluminium spaceframe platform which underpins the new model. This platform will also be used on every future Rolls-Royce, the company says. It's around 30 per cent more rigid than the platform on the predecessor, helping with ride, acoustic comfort, interior space, and driving dynamics.
Power for the new model comes from an all-new 6.75-litre twin-turbo V12. It produces 420kW of power and 900Nm of torque. This is matched to a ZF eight-speed automatic transmission, and is capable of propelling the land yacht from 0-100km/h in 5.3 seconds. The top speed is limited to 250km/h.
Rolls-Royce says special concentration was placed on creating the most silent car in the world. As such, the limousine features 6mm double-layer glazing all around, along with 130kg worth of sound insulation material to capture unwanted noises, while the body uses the "largest ever" aluminium joints, Rolls' says. As a result, the car is around 10 per cent quieter than the already-whisper-quiet Phantom VII at 100km/h.
Lastly, the interior continues its clean and clutter-free layout, with hidden technology helping to mask as much distraction as possible. Most of the fixtures are crafted from precious materials, with picnic tables concealed in the backs of the front seats, and a fixed rear centre console complete with a drinks cabinet. There's also a 12.3-inch TFT display for the chrome-trimmed instrument cluster – a first for the Phantom – and a digital interface for the dash.
The new model will go on sale later this, with first deliveries in Australia expected by the end of the year. Pricing really depends on options and customisations, but over $1 million is a certainty.