BMW has been spotted test driving a prototype version of the next-gen 3 Series, codenamed the G20, out in extreme winter conditions.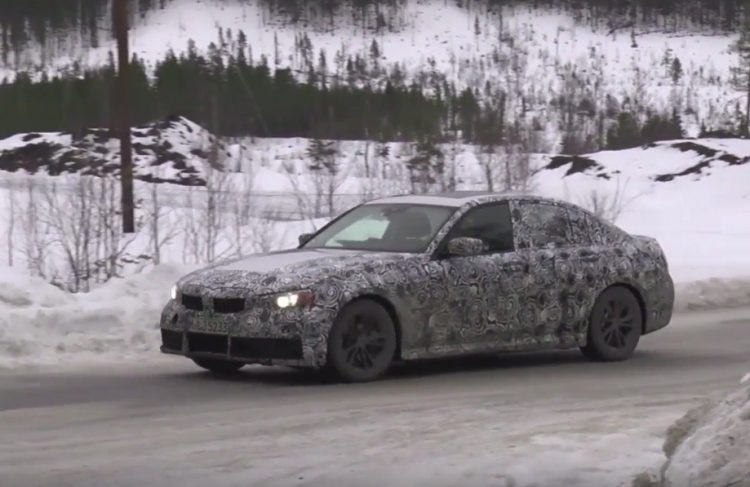 The current F30 3 Series was announced back in 2012, and BMW usually brings in a new generation change every 5-7 years. This means the G20 is getting very near.
According to reports the new model will ride on BMW's latest CLAR platform, which is expected to bring pretty significant weight shedding compared with the already comparatively light F30.
With less weight to haul around the new model is set to offer improved performance in all areas, including efficiency, but it will also provide some leeway for more on-board features and luxuries.
The CLAR layout, which is modular and flexible to cater for different construction materials, is also set to provide an increase in chassis rigidity and thus improving driving dynamics.
As with pretty much every generation, the new 3 Series will probably come in to reset the benchmark as one of the best handling in the class once again. Some technologies that are rumoured to debut include active anti-roll bars, integral active steering, and an advanced differential along with all-new driving modes and stability control integration.
As for the design, pundits are predicting it will look very similar to the latest 5 Series to provide showroom continuity, however, we're betting it will showcase a few distinctive trimmings to help separate it.
BMW is likely to unveil the car some time later in 2018, with an eventual on-sale date the following year. Click play below for a preview. The prototype looks to be an upper-end variant such as the 340i.