Toyota's German motorsport arm called Toyota Motorsport GmbH has announced the new Toyota GT 86 CS-V3 race car is now ready to buy and ready to race.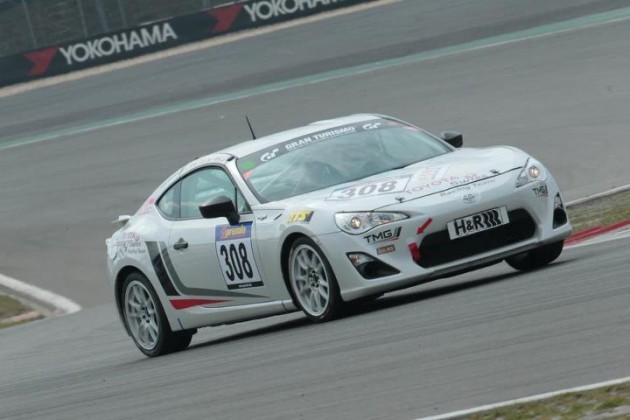 The car is relatively standard in some areas, however, it has been prepared to race in the local VLN series. This means all safety equipment and requirements are already in place, including a full roll cage and a racing bucket seat.
Under the bonnet, the stock 2.0-litre Subaru/Toyota boxer engine resides, producing 147kW of power and 205Nm of torque. Although it might not sound like much, the CS-V3 is stripped out compared with the showroom model, making it lighter weight and more nimble.
Toyota says the car is certified to race in the V3 class of the series, and says that it comes with a racing exhaust system, uprated brakes, and racing suspension to help it cope more suitably on the track.
Yoshiaki Kinoshita, Toyota Motorsport president, recently spoke about the new car and what it's about. He said,
"We want to share the passion of motorsport with as many people as possible and this car is the result. It is already race-proven having won the V3 class in the Nurburgring 24 Hours and we hope to see many more of these cars competing in the coming months.

"The GT86 is a perfect car for production-based motorsport. It already looks fantastic and has superb handling, so with further performance and safety upgrades we have created a really exciting and competitive car which is extremely cost effective."
Prices for the Toyota GT 86 CS-V3 start at 38,500 Euros (approximately AU$45,963, after a straight conversion). If only Australia would introduce a one-make series for the 86…