Check this out. This is what the new Suzuki Swift could look like when it arrives early next year, bringing a sporty new look to the popular runaround.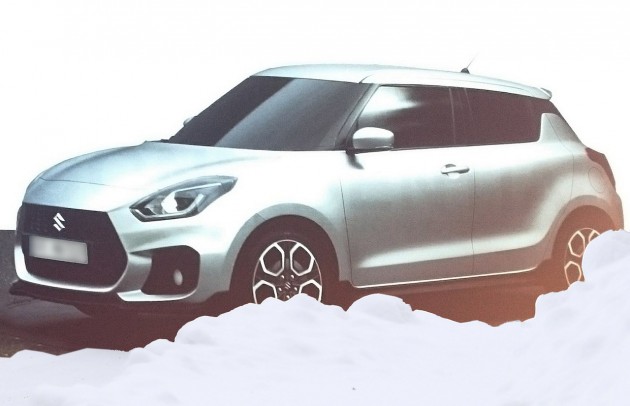 These pixelated images were first found by Auto Express in the UK, and they apparently give us a clear idea of the small car's upcoming design direction. On first impressions, it certainly seems to be in line with Suzuki's latest trends.
The front end has swapped the rounded and friendly approach and gone for a more aggressive theme, with a protruding mouth section encompassing a large central grille. Some similarly-styled side intakes are also infused in, with a sporty lower lip.
Other design highlights include all-new headlights which seem slightly peeled back, a contoured bonnet, and blacked out A-pillars with a blackened section of the C-pillar like on the latest Vitara. A set of beady taillights are applied to the back, similar to the Vitara, with a sporty diffuser section lower down.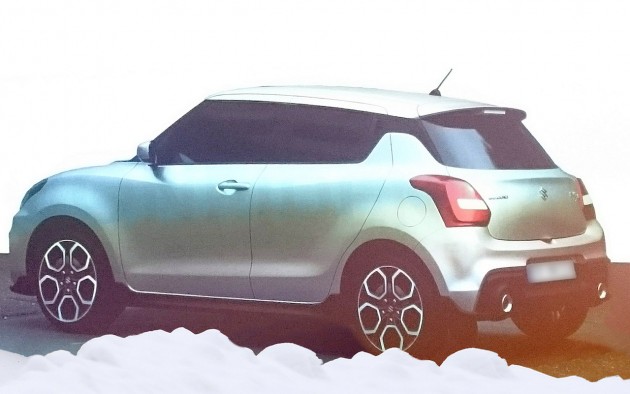 Details on the engine options are yet to be confirmed, but it's believed the 2017 Swift will come with a new turbocharged 1.0-litre petrol engine producing around 80kW. The flagship Swift Sport is expected to come with 1.4-litre turbo producing 103kW, like in the new Vitara turbo.
The current Swift Sport, with its 1.6-litre naturally aspirated engine, produces 100kW. However, even if 103kW is carried over it will be the torque output that will help boost overall performance most. The current 1.6 generates 160Nm while the 1.4 turbo in the Vitara develops 220Nm.
According to reports Suzuki will unveil the new model later this year, with market entry slated to commence early in 2017. This should be an exciting little car to watch out for especially if the current model is anything to go by.