The Ford Mustang has been crowned the best-selling sports car in the world for a third year in a row, with 125,809 examples sold in 2017.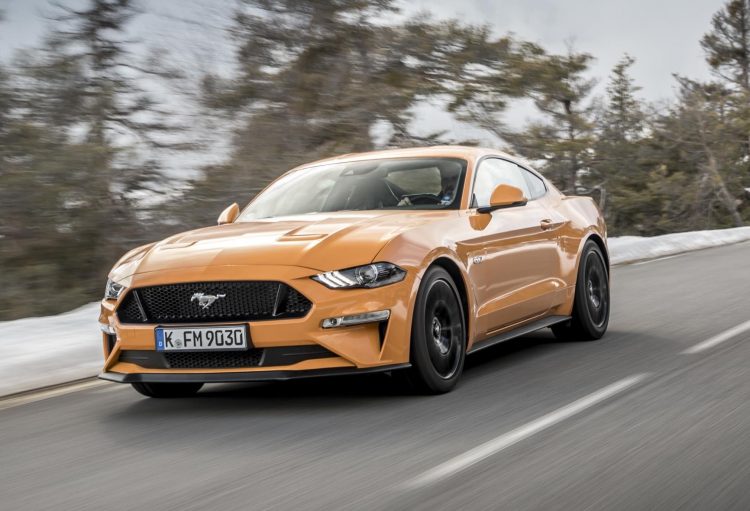 According to data compiled by IHS Markit, more Mustangs were sold around the world than any other sports car on the new car market. Data includes around 95 per cent of new vehicle volume, taken from around 80 countries via government and other sources.
The most popular market was the United States, of course, where 81,866 sales contributed to the overall tally. Ford also sold 13,100 Mustangs in Europe during 2017, outselling popular sports cars such as the Porsche 911. In fact, Germany was the most demanding European market for the Mustang, with 5742 sales last year.
Australia also contributed, with locals buying 9165 Mustangs in 2017. This is up a whopping 47.6 per cent on 2016 sales in Australia. Demand in China was also impressive, with 7125 sales, making it the most popular sports coupe in the country for 2017.
"The world is falling in love with Mustang," says Erich Merkle, Ford sales analyst. "Mustang represents the best of American design, performance and freedom, with an unmistakable personality that's appeals – regardless of your post code."
According to Ford the most popular variant last year was the Mustang GT with the 5.0-litre naturally aspirated V8. It's not disclosed if the automatic or manual is preferred most, but we'd be guessing it's the auto going by market trends. For the new model, arriving in Australia a bit later this year, the auto option will switch to a brand-new 10-speed unit.
Along with other updates such as more power, a new active exhaust system and optional MagneRide suspension, the 2018 model is expected to continue to propel sales over the next 12 months and beyond.