An image of the new Volvo XC60 has surfaced online, just hours before its official debut at the Geneva motor show, which opens tonight.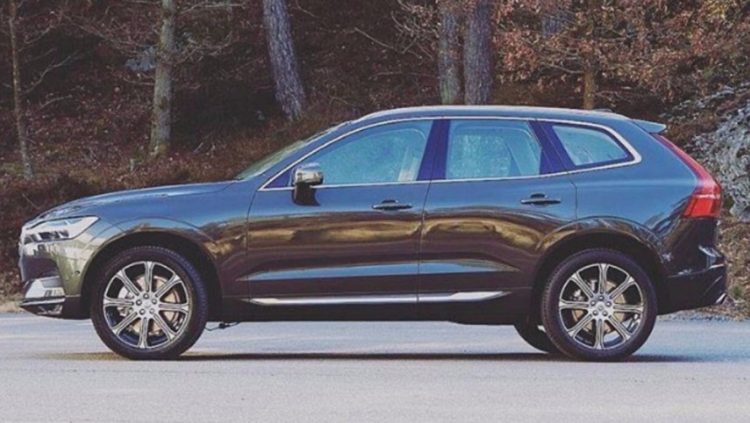 Only a side profile image has surfaced, but it does give us a pretty good idea of the overall design theme. And it looks like it will come in as the little brother to the XC90, and not only in terms of showroom hierarchy but also design.
The rounded front end and bulbous bonnet line, along with the clean slab-like body and a tapered-off rear end seem to borrow from the XC90's design language, verbatim.
We already know the XC60 will feature the company's latest 'Thor hammer' headlight treatment, thanks to earlier teasers. But here we can see some pretty extensive styling changes for the lower front bar and corner clusters, with a much more aggressive and modern detail.
Underneath it all the new XC60 is expected to ride on Volvo's new SPA platform that's also used on the XC90, and S90/V90. This is Volvo's latest universal platform that will eventually be used for almost all models in the showroom. The platform replaces the outgoing Ford EUCD-based layout.
With the new layout we can expect some weight reduction, along with improve ride and handling. Efficiency will also of course be improved, with additional thanks to some new engines.
Specific details are yet to be revealed but the new model is likely to adopt Volvo's latest Drive-E engines, including a 2.0-litre turbo and supercharged four-cylinder producing 228kW for the flagship T6 variant. A hybrid is also expected, along with a range of diesel options.
All will be revealed very soon. Stay tuned for plenty of coverage.