Renault wants a slice of the bloodbath that is the workhorse utility sector – a market fragment which has seen unprecedented attention in the last few years, with every player getting a mid-cycle enhancement or complete overhaul, not to mention some new players.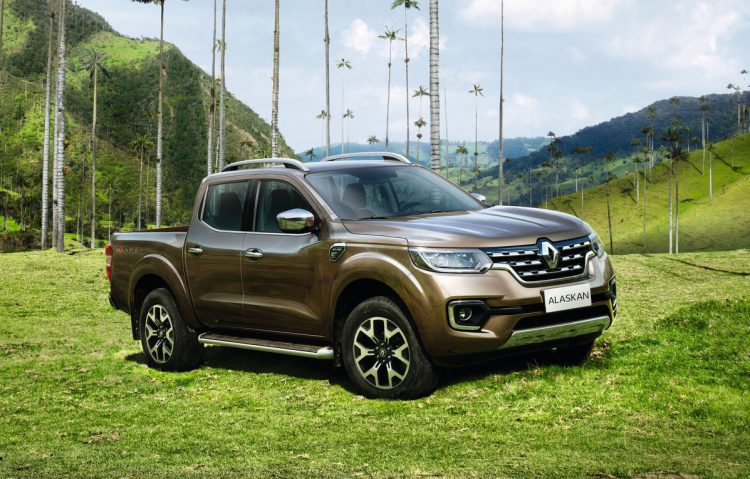 To that end, Renault has revealed the production version of the Alaskan concept. It's the sister car to partner brand Nissan's NP300 Navara. This platform will also spawn a Mercedes-Benz utility in the next 12-18 months.
Being based on the Navara, there are many common styling elements, but it gets a unique front end with Renault's corporate design language and unique taillamps, alloys and a front 3/4 vent.
Single and cab-chassis variants are available in addition to this dual-cab model pictured, but no mention of a King Cab – perhaps Nissan wants to reserve that one for the NP300?
Powertrain-wise, the same choice of 2.3-litre twin-turbo diesel with 140kW and 450Nm, or 2.5-litre petrol with 122kW and 238Nm are offered, tied to a six-speed manual or seven-speed automatic, as per Navara too. Some markets also get a 2.5-litre diesel. Electronic rear diff locking or mechanical are available too.
Inside is pretty familiar to anyone who's been in an NP300, but a larger touch-screen with a full 360-degree camera system addresses one of the technologies the NP300 Navara misses.