Subaru has announced a range of updates for the released of the MY2016 WRX and WRX STI, as well as a few price changes for some variants.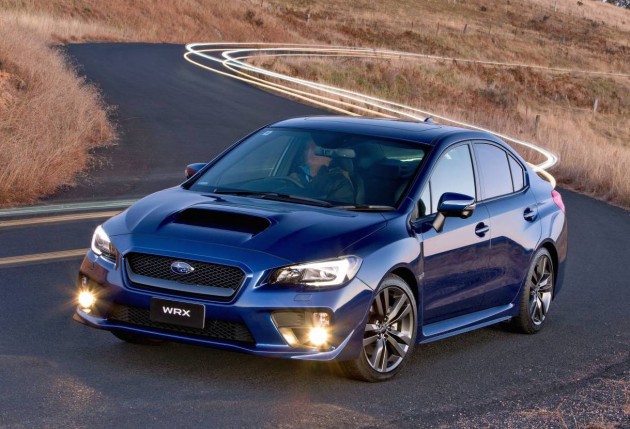 Subaru says sales of the latest generation WRX are rivalling those of its 1990s peak. And to celebrate, Subaru has thrown in a few extras for the 2016 model.
The 2016 WRX is the most advanced and safest to hit the streets yet, with the addition of blind-spot monitoring, lane-change assist, an auto-dimming rear mirror, high-beam assist, side-view monitor and rear cross-traffic alert.
The entry-level 'Rex' comes packaged with a 6.2-inch touch-screen infotainment system, whilst the WRX Premium and STI models get a 7.0-inch system. There is now voice recognition and Pandora audio streaming compatibility. Subaru Australia managing director Nick Senior said:
"WRX is already regarded as well specced, but these latest additions make it the best ever in terms of the performance, value and features equation. WRX and WRX STI are already selling at levels unseen since the late 1990s and the latest list of new technologies can only boost their turbocharged sales success even further."
Subaru has also dropped the price of two of its variants, the WRX STI manual and WRX STI with rear spoiler, down $500 and $200, respectively. However, some of the range has received an increase, with the WRX Premium manual and Lineartronic CVT models demanding a $900 premium.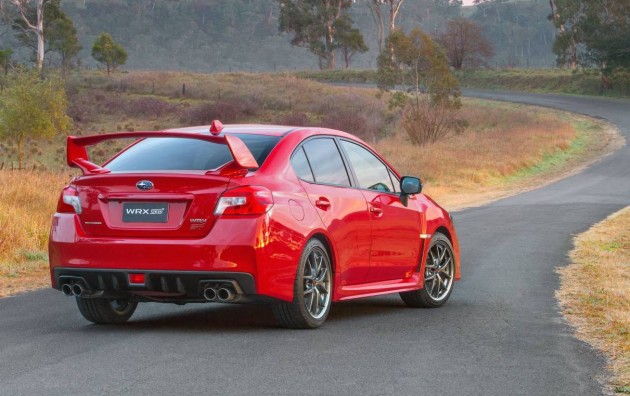 The new model is on sale now. Prices for the MY16 WRX are as follows (excluding on-road costs):
2015 Subaru WRX manual – $38,990 (no change)
2015 Subaru WRX Lineartronic CVT – $40,990 (no change)
2015 Subaru WRX Premium manual – $44,890 (up $900)
2015 Subaru WRX Premium Lineartronic CVT – $46,890 (up $900)
2015 Subaru WRX STI – $49,490 (down $500)
2015 Subaru WRX STI with rear spoiler – $49,790 (down $200)
2015 WRX STI Premium $55,390 (up $400)
2015 WRX STI Premium with rear spoiler – $55,690 (up $700)